How to close a sole proprietorship while its quarantine?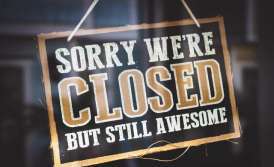 Unfortunately, the quarantine situation resulted in many entrepreneurs having to close their business and direct their efforts in a different direction.
We got a great number of requests for LLC liquidation and sole proprietorship dissolution. Except for the lack of clear understanding by the majority of entrepreneurs of how the liquidation procedure works, the situation was also complicated by the fact that during the quarantine period many state authorities worked with interruptions.
Of course, the Diia service , which promises to liquidate a sole proprietorship in two minutes, has been launched, but under what conditions will it really work? And what to do, if everything turned out to be more difficult than at first sight? Our lawyer will answer all these questions.
When can you dissolve your sole proprietorship using the Diia service?
This service offers to terminate a sole proprietorship in a fast-track procedure in just a few clicks. However, it is important to understand that you can close your sole proprietorship "online" only if the following conditions are met:
You must have an EDS (electronic digital signature).
Without having it, you can't perform such registration actions "remotely". Of course, you can get the EDS, although it will take some time, but not always it may be needed again.
You, as a sole proprietor, must have no uncovered debts on tax liabilities.
Tax must be paid for the month in which you want to close the sole proprietorship. It is necessary not just to pay the tax, but to submit the appropriate documentation: Declaration for Single taxpayers and liquidation reports for taxpayers operating under the general taxation system.
The main danger of visible ease of dissolving a sole proprietorship through an online service is that many entrepreneurs prefer to forget about the sole proprietorship immediately after registration of its dissolution. And this is not right. Because you, as a sole proprietor, are still registered in the tax office, and you should take care of cutting off all ties immediately when closing the sole proprietorship.
In addition to the application to the registrar, and de-registration at the tax office, it is important to remember that:
If you were acting under a license, you will need to make sure that it is cancelled;
All sole proprietorship bank accounts must be closed.

What to consider when closing the sole proprietorship during quarantine?
If you want to close your sole proprietorship within the shortest possible time, but do not want to spend long hours in the tax office or are afraid to just miss something - the best option is to apply for legal assistance.
Working by proxy, we can fully undertake the process of closing your sole proprietorship, because now, in the period of adaptive quarantine, even the employees of state authorities can't tell you the exact timing of procedures.

You may also like: Can I Terminate My Sole Proprietorship Without Inspection?
What nuances are important to consider in the process of sole proprietorship liquidation?
Make sure that there are no debts to counterparties.
Closing of a sole proprietorship will not relieve you from the need to pay dues under agreements with your counterparties. As you know, a sole proprietor is personally liable for liabilities.
This means that even if you close the problem sole proprietorship, you may be sued as a natural person.
Solve staffing issues.
If you use hired workers in your activity, you must pay them up and come out of employment relationships according to all rules provided by the Labor Law of Ukraine.
Otherwise, you may meet with a dissatisfied employee in a court.
Our accountant told us about the correct accounting of wages of hired employees working for a sole proprietor here.
Double-check the sole proprietorship closure.
No one cancels the human factor or system failures. Therefore, you must check the very fact that your application for the sole proprietorship liquidation was registered in the Unified State Register. It's worth noting that taxes will stop accruing to you only after the liquidation is recorded in the register.
Pay taxes and pass a reconciliation.
In order to dissolve the sole proprietorship without any problems and then, if necessary, open the sole proprietorship again, you must make sure that you do not have any tax arrears.
As we have already said, you will have to pay tax even for the month in which the sole proprietorship is closed.
All sole proprietors must pay single social security tax, payers of the single tax must pay tax at a reduced rate, and taxpayers using the general taxation system must pay personal income tax and military fee.
After all taxes are paid, you must check with the tax office, which will give you a clear understanding that all debts are paid.
Get a certificate of de-registration from the tax office.
After all taxes have been paid and reconciled, you can confidently say that you have been removed from the register with the help of an application to the tax office. Make sure you are issued with a certificate of de-registration.
All liquidation documents must be kept for three years following the date of liquidation.
These are just a few nuances of the procedure for the sole proprietorship liquidation in Ukraine.
Lawyers of our company can take on the whole procedure of the sole proprietorship liquidation on a turnkey basis. We will take into account all the points and make sure that none of the state authorities have any questions for you in the future.
Didn't find an answer to your question?
Read more about the process and peculiarities of the sole proprietorship liquidation here.

We are ready to help you!
Contact us by mail [email protected], by phone number +38 044 499 47 99or by filling out the form:
We are ready to help you!
Contact us by mail [email protected], by phone number +38 044 499 47 99or by filling out the form: