How to protect your business during quarantine? Analysis of new laws issued to counter Covid-19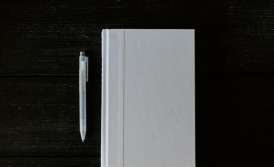 The events taking place in the world very often influence the activity of Ukrainian business and its economic component. In order to avoid a difficult financial situation, sometimes it is necessary to keep up to speed on all related changes.
In this view, we decided to analyze the provisions of several new laws of Ukraine, which slightly change the order of doing business in Ukraine during the quarantine period in 2020.
The new laws introduce a number of tax changes, namely:
Penalties for violation of tax legislation shall not be applied for the period from March 1 to May 31 (except for certain categories of business);
Tax authorities are prohibited to carry out tax audits and ongoing audits have been suspended;
The land and real estate tax for legal entities and individuals has been temporarily cancelled until the end of April;
The mandatory payment of the single social contribution has been cancelled for sole proprietors operating under the simplified taxation system, as well as for self-employed persons (including doctors) and farm members;
No penalties shall be imposed on other business entities for late and incomplete payment of the single social contribution by early April;
The deadlines for mandatory use of cash registers have been postponed to the end of 2020;
Exemption from import duties and other payments and priority registration of medicines, medical devices and equipment used to combat coronavirus.
If you see after reading this material that your rights from this list have been violated, please call us. We can take care of the safety of your business.
You may also like: Single Tax: What Are The Advantages?
The laws introduce also a number of labour (personnel) and administrative changes, namely:
Legislative regulation of home (remote) work during the epidemic;
Consideration of some documents by state authorities has been suspended and postponed until the end of the quarantine period;
Supervisory authorities are prohibited from conducting any scheduled audits of businesses.
Legal advice on how to protect your business during the epidemic and quarantine period
It is reasonable to limit the number of employees at the enterprise, for example, to leave only the most necessary and key specialists. And also to warn visitors about the limited access to the premises.
Many businesses, such as pharmacies, supermarkets and hospitals, have sectored their premises with the help of various ribbons, as well as set up warning notices about the need to keep distance between visitors. It would also be wise to provide workers contacting with customers with protective equipment (gloves, masks, etc.). From a legal point of view, such actions, although not regulated, create an additional argument for employers in terms of protecting their employees.
One of the ways to properly suspend or maintain your business during quarantine is to change the mode of you company operation: transition of employees to "remote work" from home, or to quarantine.
We have described how to implement both of these modes here.
If your business needs protection or advice during a difficult time of epidemic, don't hesitate to call us!
We are ready to help you!
Contact us by mail [email protected] or by filling out the form: