Consultation of a migration lawyer in Ukraine: questions on residence permit, visa D and much more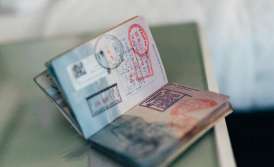 Many foreigners know firsthand how migration services of Ukraine work: large queues, payment of state fees and filling in a large number of papers. The slightest mistake in the process may result in the refusal of the applicant's legalization in Ukraine.
Accordingly, to save human time and effort, we offer the advice of a professional migration lawyer. In this publication, we want to elaborate on the frequently asked questions and benefits of such consultation.
Below you can find the answers to the questions frequently asked by our Clients:
If I don't have a D-type visa, should I get it to obtain a residence permit?
Everybody needs to have a D-type visa in their passport except citizens of the following countries: Russia, Moldova, Belarus, Azerbaijan, Georgia, Armenia, Uzbekistan. If the citizens of these countries want to get a residence permit, they should only leave and move back to Ukraine after they have registered their grounds to stay here.
Find out what to do if the D-type visa expires here.
When do I need to register my place of residence after getting a residence permit?
After getting a residence permit in Ukraine, you shall register your place of residence within 30 calendar days. If the foreigner has no address, we can offer our legal address.
Can I apply for a residence permit in Kyiv, if I am registered in another region?
Documents for obtaining a residence permit must be submitted to the Migration Service in the region of your registration. However, you can obtain a residence permit in Kyiv, and then change your place of registration.



What if I don't have a company where I can get a job and a work permit?
In order to obtain a work permit in Ukraine, you can use another option:
Register your own legal entity;
Hire a Ukrainian director;
Take up a position as an employee and obtain a work permit.
Later, after getting a work permit, you will need to notify the Kyiv City Employment Centre about the change of director for you as a foreigner on the basis of the work permit that you already have.
In such a situation, our company usually offers a full range of turnkey services.
What is the validity period of a work permit? Can it be extended?
Pursuant to Ukrainian law, a foreigner may get a work permit for the period of six months to three years, but it all depends on the category of profession. That is, not any hired employee can apply for a 3-year work permit.
A foreigner can extend this permit, if necessary.
Can a foreigner's work permit in Ukraine be revoked?
A work permit, like many other permits, can be revoked or cancelled. For example, a work permit can be revoked in the following cases:
If you don't pay the state fee;
In case of failure to file an employment agreement with a foreign employee in a timely manner;
When submitting misleading information.
You may also like: Residence Permit In Ukraine For Employees Of Representative Offices
We can discuss all these, as well as any other issues related to the activities or stay of foreign nationals in Ukraine at the consultation with a migration lawyer, including online.
The price of the migration lawyer consultation in Ukraine depends on the complexity of your issue, as well as on your final goal: to get a residence permit, a work permit, a D-type visa? We can help in any situation.
If you have encountered problems with legalization in Ukraine, don't hesitate to call us.
We are ready to help you!
Contact us by mail [email protected] or by filling out the form: