Buy a factoring company in Ukraine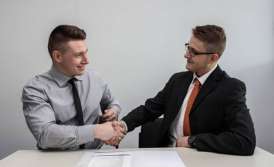 Doing finance-related business related is a very promising source of income. The only question is what would be more profitable for you: to start a factoring company registration on your own and do everything "from scratch', or to save time and buy a ready-made factoring company?
Our firm provides services both for registration and sale of ready-made financial establishments. Practice shows that the final decision depends solely on your needs, financial possibilities and the time limits within which you want to start working.
Let's talk more about factoring activity.
Important: Financial Licenses Are Now Issued By The NBU
Factoring in Ukraine: Types and opportunities
Factoring itself is a complex of financial services for manufacturers and suppliers, trading on deferred payment terms.
There are several types of factoring. Their classification depends also on the degree of risk assumed by the factoring company:
domestic and international;
with and without regression;
closed and open;
real and consensual;
direct and mutual.
Depending on the type, factoring may have advantages for:
suppliers (in the form of increased sales volume, competitiveness, lack of cash gaps);
buyers (in the form of increasing the volume of purchases, the optimal use of working capital);
entities (in the form of increase in the number of Clients and increase in income).
Whichever type of factoring you choose, you will be entitled to carry out such activity after obtaining the Factoring License.
If you intend to start a company from scratch, for example, to make sure that the company's Charter is written personally under your requirements, or you simply have time - it is important to understand that the procedure will consist of three main stages:
Company registration. At this stage, you need to take care of the correct drawing up of the company's Charter.

Inclusion in the register of financial institutions. Without this stage of registration, it is impossible to conduct factoring activities. You can check the availability of documents for submission here.
Obtainment of the Factoring License. For this stage, you will need to collect a certain package of documents for submission to the NBU. You can check yourself according to this checklist.
Thus, the registration of a company seems to give you the opportunity to personally monitor the process, but on the other hand, it takes a lot of time and significantly delays the launch of the business. While the purchase of a factoring company "with a history" (a company with a few years of existence without conducting business activities) from a reliable seller levels out any risks.
You may also like: Peculiarities Of The Factoring Company Registration Procedure
Who would benefit from buying a ready-made factoring company?
Buying a ready-made company is the fastest and most convenient way to start your business here and now.
Today, the purchase of a company looks attractive, especially due to the process of changing the licensing authority. Responsibilities have been transferred from the National Commission for State Regulation of Financial Services Markets (National commission) to the NBU. Of course, as in any other process of changing the procedure and the responsible authority, it will take some time to establish new rules. As of now, this will greatly delay the independent obtaining of a Factoring License.
Thus, the main advantages of buying a company with a ready-made Factoring License are as follows:
process speed;
confidence in the ability to conduct financial activities immediately;
all the preparatory work has already been done for you by experienced lawyers;
after the re-registration procedure, the firm is ready to work.
You may also like: Why Isn't The Template Charter Suitable For A Financial Company?
How to buy a factoring company safely?
The only question left is, How to buy a company safely?
First of all, before buying a company, you should carefully check it, as well as make sure of its "clean" past and lack of debts. Because if re-registered, all of them will pass to the new owner.
You will also need to make sure that the existing license is valid and that the company has actually registered as a financial institution.
Buying a company from us, you will be sure that the registration process is transparent and that there is no past activity of the company. We will provide all company registration documents as soon as you have decided on the desired purchase.
All our companies are registered personally by our lawyers and are kept "on the shelf", which means they do not conduct any business activity.
If you have found a factoring company of other sellers, but want to be sure of the safety of such a transaction - we can conduct a preliminary check of the company and the counterparty.
If you want to buy or register a factoring company, don't hesitate to contact us. You will get a quick and guaranteed legal result that meets all licensing and registration requirements.
Didn't find an answer to your question?
Read more about the process of purchasing a ready-made factoring company here.
If you decide to register a factoring company on your own and suitable for your needs, read more here.
We are ready to help you!
Contact us by mail [email protected] or by filling out the form: