Fire license: types, services, procedure for obtaining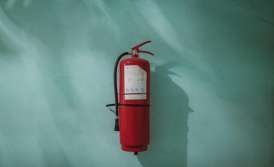 Who needs the so-called "license of the State Emergency Service of Ukraine" and how to get it?
Our firm has been engaged in obtaining a variety of permits, including Fire Licenses, for over 13 years. Today we will focus on the issue of obtaining a Fire License.
We will tell you about the types of fire safety works that fall under the license, and who needs to obtain this permit.
You may also like: Where To Get A Fire License?
Who shall obtain a Fire License in Ukraine?
In Ukraine there are a number of fire services for which it is necessary to obtain a license from the State Emergency Service (SES):
work with fire alarm system;
installation of firefighting systems;
fire extinguisher service;
installation of smoke protection systems;
fire expertise of new companies and real estate objects;
fire protection processing.
You will need a Fire License in the following cases:
when taking part in a tender, which requires such a license;
if you are a subcontractor and the customer requires such a permit;
if you want to be more competitive in the market;
if you do not want to have problems with the SES authorities, when providing services subject to licensing.
You may also like: How To Get A Fire License: An Example From Our Practice
What documents will you need to obtain a Fire License?
The general set of documents that shall be submitted to the SES in order to obtain the Fire License is as follows:
an application;
statements with the number of employees (specifying education and length of service);
statements about availability of material and technical base;
document on the right of ownership or lease of premises;
job orders.
In case you do not have enough staff or equipment to obtain the license, our lawyers will be able to find a personal solution to achieve your goal.
Fire licenses are issued within 2-3 weeks, but it all depends on the speed of preparation of documents, as applicants often face problems with the preparation of statements.
The license is issued on the SES template with the stamp of the authority. You can see a positive decision on the submitted documents on the official portal of electronic services.
In case of performing any fire safety activity without the license, you will face a fine of UAH 17,000-34,000 with the possibility of confiscation of equipment.
If you need a license for all types of fire safety work, taking into account all the nuances and problem areas, don't hesitate to call us. We can find for you an individual solution to any problem.
Didn't find an answer to your question?
We are ready to help you!
Contact us by mail [email protected] or by filling out the form: