Licensing of medicines' distributon is proposed by a bill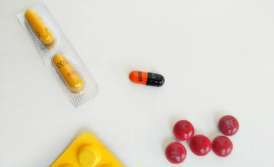 On the 18th of October 2017 a new regulatory bill on medicines' circulation and licensing of this activity was proposed to public discussion.
There are following operations which can be performed with medicines and are subject to licensing:
production of medicines;
retail of medicines (licensing of drugstores);
wholesale of medicines (licensing of drug warehouses);
import of medicines, except API (active pharmaceutical ingredients).
This bill does not only change the classification of operations but also expands their list. The production and retail are still separate types of operations according to the bill. At the same time a new type of operation is added. It is called distribution of medicines and includes:
purchase of medicines;
storage of medicines;
transportation of medicines;
wholesale of medicines.
Lawmaker proposes to replace licensing of import of medicines with separate procedures that import consists of – purchase, transportation, storage and wholesale.
Just like current regulation the bill keeps the requirement of onsite inspection by the licensing authority to control qualification of workers, availability of necessary equipment.

It is proposed to expand the list of marking elements. In addition to the current marking elements (name, registration number, dose of active substance, precautions, storage conditions) there will be:
GS1 identification

number;

GS1

bar code;
serial number of package.
We are ready to help you!
Contact us by mail [email protected], by phone number +38 044 499 47 99or by filling out the form: