Ban on receiving payments for Ukrainian companies that have Russian beneficiaries or participants
Cost of services:
from 1000 USD
Business relocate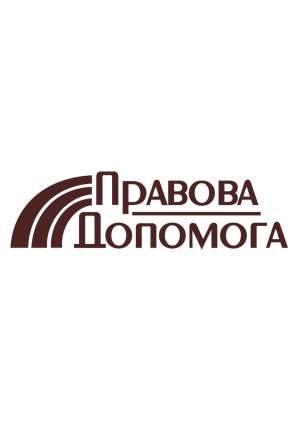 Reviews of our Clients
Director V. Ryabko, PJSC "Rodos"
It should be mentioned that cooperation with Law firm "Pravova Dopomoga" means the guarantee of timely and high quality legal support of business activities
Director S. Astashev, LLC "Company "Biznes proekt"
Our experience of work with you in the field of litigation, tax consultations, registration of legal entities and others showed that you can be entrusted not only with ordinary projects but also with those that require creativeness in protection of interests
Director A. Sorokin, LLC "ADREM"
Our experience of work with Law firm "Pravova Dopomoga" allows to assert that lawyers of the firm do not only possess professional qualities but also are ready to listen and understand Client needs
Due to Russia's military aggression against Ukraine, the government of Ukraine has adopted several regulations aimed at protecting Ukraine's interests and minimizing the possibility of financing the aggressor country.
In a difficult situation now are those Ukrainian companies, the beneficiaries and participants of which are citizens or legal entities of the Russian Federation, if their share in the company is more than 10%.
Companies are not subject to restrictions only if the beneficiary or participant is a citizen of the Russian Federation, but has a residence permit in Ukraine.
Among the restrictions, for example, is the possible confiscation of the property of such companies, although the mechanism of such confiscation has not yet been developed. And what has already begun to work is the restriction on payments and settlements with companies with Russian capital.
Interesting: How does a foreign company leave Ukrainian LLC?
What restrictions are already in place for companies with Russian beneficiary in Ukraine?
Nowadays the companies, which have in their registered capital more than 10% of "Russian" component, i.e. belonging to Russian individuals or legal entities, are subject to the Resolution of the Cabinet of Ministers #187 of 03.03.2022.
This means that even today:
Counterparties and clients of such companies are prohibited from transferring funds to their accounts;

As for such counterparties there is no liability for violation of such prohibition, it is most likely that such payments will not be passed through by a servicing bank;

Even if such a transaction passes (will not be blocked by the bank), it will be considered a priori null and void, and the "problematic" company may be further charged with the funds or property in the amount of the transaction.
All of the above means that companies with "Russian" capital need to urgently look for opportunities to improve the situation, including the development of other schemes of payments to customers/customers of the company.
Interesting: Reporting to the foreign controlled companies for 2022
What can be done to try to save your business in Ukraine?
Of course, there is no universal answer to the question "what to do". It all depends on your situation, opportunities, existing risks, organization of business, etc.
So, in practice we know the following actions can be done:
Try to change the owner of corporate rights. However, as of March 30, 2022, such change is not yet possible. Most likely, a change of beneficiary will be possible only after full operation of registrars, but there are no guarantees that the moratorium regulation will not be supplemented, so such change of owners may become futile;

Try to conduct a "test transaction" with your counterparties to evaluate the operation of the moratorium and the possibility of settlements. But after the settlement, care should be taken to transfer activities/assets from the current company, because as we said above, there is a risk of further collection from the company of the amount of transactions.

To transfer the debt (right of claim) to a third - unrelated company. The terms and conditions of the agreement on substitution of a party or transfer of debt should be written individually in each situation, in order to reduce the risk of invalidation in the future. Of course, you can try such operations only under the supervision of a lawyer for the legality of all procedures.
Our company today helps to find working answers for business in Ukraine, for our regular clients, but only those whose activity history and intentions (including real actions right now) allow us to consider them innocent victims of the situation.
Let's protect our economy and future together.
You can learn the cost of the consultation in our company here.
You can learn more about business in Ukraine here.
We are ready to help you!
Contact us by mail [email protected] or by filling out the form: