Obtained a license on precursors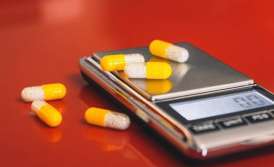 In October 2018, a Client applied to us, whose license for handling precursors was about to expire, and namely: for purchase, storing and use of precursors of list, 2 table 4 of the List of narcotic drugs, psychotropic substances and precursors. According to the Client, he had not got any required certificates yet. So he needed assistance first in getting the necessary documents, and then in getting the license itself.

Our lawyers told the Client at once that one of the documents required was the Permission for using facilities and rooms, issued by the regional administration of the National Police. Getting this permission is a special procedure which by its complicacy and duration does not cede to the procedure of getting the license itself. This permission is a confirmation for a licensing authority that the precursors will be stored in reliable conditions. For getting the permission, you should make an agreement with a security company about protection of facilities, and you also should get a certificate of inspection of fire alarm annunciators (also known as a certificate from firefighters).

Besides that, the statute of the enterprise should provide the activity connected with turnover of precursors. After taking the documents for consideration, the National Police appoints the day for on-site inspection and informs the business entity about that. A certificate is made according to the results of inspection. In case the business entity complies with the established requirements and the stated information is completely accurate, the National Police issues a Permission for using facilities and rooms designed for performing the works with precursors.

After the Client got all the necessary certificates, our specialists began to prepare documents for getting the license.

Through professional legal support of the preparatory stage, the license for activity concerning turnover of precursors was obtained within the shortest time possible.


In case you are interested in getting a license for performing the activity connected with turnover of precursors, for any questions please phone.
We are ready to help you!
Contact us by mail [email protected] or by filling out the form: