Stages of accreditation of a foreign non-governmental organization in Ukraine
Cost of services:
from 5000 USD
Accreditation of a unit of a non-governmental organization
from 3000 USD
Change of head of representative office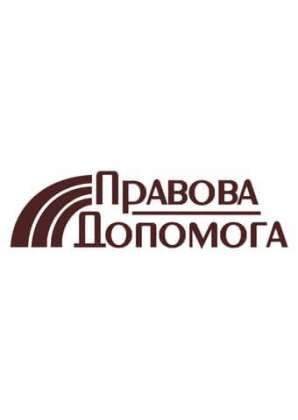 Reviews of our Clients
General director Skibinskiy V., Yokogawa Electric Ukraine Ltd.
Yokogawa Electric Ukraine Ltd. recommends Vladimir Gurlov and his team of lawyers as a reliable legal partner and advisor for foreign businesses in Ukraine...
Partner, Denis Y. Lysenko, Vasil Kisil & Partners
... we would like to express our respect and gratitude for the fruitful cooperation.
... our work on joint projects assured us of your high level of professionalism

General director I.Logvinenko , Bravo Airways
Bravo Airways company expresses its gratitude to law firm "Pravova Dopomoga" for high quality and timely provision of legal services.

G. Zeynep Kucuk, SANOVEL ILAC SAN. ve TIC. A.S.
Helped with the liquidation of a foreign representative office in Ukraine
General Manager Stashkevych I.Y., LLC "Trading company" Rud"
We would like to indicate that law firm "Pravova Dopomoga" has become a reliable partner for legal services provision and we can recommend it as a team of qualified professionals who are easy and pleasant to deal with
L. Chervonyuk, LLC "Vitalux"
Vitalux company highly appreciates results of cooperation with Law firm "Pravova dopomoga", can characterize it as a reliable partner and based on personal experience is ready to recommend it to interested persons...
Chief ophthalmologist of Ukraine, Oksana Vitovska, All-Ukrainian alliance of ophthalmologists
We would like to express sincere gratitute to the team of Law firm "Pravova dopomoga" and personally to Volodymyr Gurlov for professionalism and purposefulness in your work.
President Tedeev E.S., Ukrainian wrestling association
Ukrainian wrestling association would like to express its sincere appreciation to the team of Law firm "Pravova Dopomoga" for mutually beneficial cooperation
In July 2022 we were contacted by a Finnish charity requesting accreditation in Ukraine. It is a professional, non-political and neutral charity organization whose work is based on international law and the Code of Conduct of the International Red Cross, Red Crescent, and NGOs in Disaster Relief.
The organization specializes in long-term development programs and humanitarian operations. It has branches in 13 countries, which have the most urgent needs, and also works with the poorest people, regardless of their religious or political beliefs and ethnic background. The organization intended to set up a branch in Ukraine to help people affected by the war.
We first suggested that the Client establish a subsidiary foundation in Ukraine, as this procedure is much faster than accrediting a foreign NGO. However, the Client stressed that despite the complexity, they needed accreditation as they had also taken this route in other countries.
You may also like: How to Keep Track of Expenses of Non-Profit Organizations?
What is the difference between the accreditation of a non-governmental organization in Ukraine (opening a branch) and opening a subsidiary foundation?
A subsidiary fund is a legal entity founded under the laws of Ukraine, where the founder is a foreign legal entity. It is a separate entity, endowed with all the rights of a legal entity, and therefore is independent in those matters that are not to be decided solely by the general meeting.
A branch does not have the status of a legal entity and is fully subordinate to the parent organization, by analogy, as a foreign company representative office (business entity). This means that it is fully under its control and represents its interests.
The image factor is also important: the newly established foundation, even if its name sounds similar to the name of the parent organization, still looks "yesterday founded" in the eyes of many people. A branch of a foreign organization, on the other hand, seems to demonstrate the seriousness and solidity of the latter.
The accreditation procedure for such an organization is quite complicated due to its multistage nature. There are many nuances to be considered, but our company provides support for the accreditation of such an organization.
We described details of passing this procedure at the Ministry of Justice here.
What are the specifics of accreditation for a foreign NGO?
Translation of foreign documents and their certification.
Documents in the issuing country must be certified properly - according to international legislation and treaties that exist between Ukraine and the respective country. In particular, this includes apostilization or legalization. Only a few countries require simple notarization or certification by the issuing authority.
The relevant documents should be translated into Ukrainian. However, even the translation agencies and notaries certifying this often make mistakes. Perhaps, according to their instructions, these are not mistakes, but the Ministry of Justice, like many other state agencies, will not accept such documents.
The most common mistakes made when translating and certifying documents include:
The document is photocopied and the translation is attached to the photocopy. The notary certifies only the translator's signature.
The translation is attached either to the original or to the photocopy, but all this shall only be certified by the translator (translation agency).
Correct option: the translation is filed with the original and the translator's signature is certified by a notary. Then, if we do not want to submit this document to the state authorities, we need to make a notarized copy of the whole document.
Please note! The original power of attorney for the head of the representative office shall be submitted to the Ministry of Justice and shall not be returned. That is why it should be done in duplicate or at least make several notarized copies, as this is the main document on the basis of which the manager will act, representing the branch in different structures.
EDRPOU code.
Having passed accreditation at the Ministry of Justice, it is necessary to obtain the EDRPOU code for the branch in order for state authorities to register it.
The code is assigned by the State Statistics Service of Ukraine. You will need the same documents as for accreditation and copies of documents from the Ministry of Justice on accreditation.
The code is assigned within several days. Before the war, this procedure took one business day.
Registration of a foreign NGO
The next step is to register with the State Tax Inspectorate, including as a single taxpayer.
Please note! Both branch and foreign organization shall be registered.
Therefore many are wondering how the foreign organization in Ukraine obtains the EDRPOU code and why they differ with branch. Therefore, you should consider filling out two separate applications and enclosing two separate sets of documents - for the branch and for the organization.
Documents are the same as for the accreditation, only copies of documents from the Ministry of Justice and the certificate from the State Statistics Service of Ukraine shall be added.
To register as a single taxpayer, an apllicant shall submit the same package of documents (with the appropriate application), but only a branch will be registered. As a result, we get two certificates 34-ОПП and one certificate 2-ЕСВ.
This is the end of the accreditation and registration procedure. We also recommend obtaining a digital signature for the manager to facilitate the submission of reports and communications with government agencies, as Ukraine has embarked on the course of full digitalization.
Our team provides professional assistance to start non-profit organizations in Ukraine. We will help you choose the best way to start activities and take you through all necessary procedures simply and safely.
We also provide further support for non-profit organizations in Ukraine. Thus, our client receives service of developing the necessary documents for the activity and a number of consultations concerning the staff, work with volunteers, etc.
Check out the accreditation service fee for a non-profit organization here.
Everything about running the non-profit organizations in Ukraine here.
We are ready to help you!
Contact us by mail [email protected] or by filling out the form: