How can a foreigner connect an apartment to public utilities after purchasing it in Ukraine?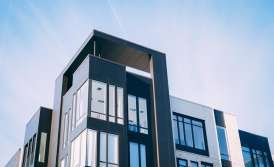 You bought an apartment in Ukraine and successfully registered the title in your name. What's next? Now you are the owner, and you can live in the newly acquired accommodation. But you will face a responsible and sometimes stressful stage - the re-registration of utility bills.
Foreigners who have little understanding of the bureaucratic processes in Ukraine find this stage the most difficult one, and just do not know what to do, how to do it, and where to go.
There are a number of state authorities in Ukraine with their own requirements, application forms, agreements and stipulated ways of filing documents.
You can't avoid connecting to the utility services. This is a procedure that every homeowner in Ukraine must go through. Otherwise, you will promptly face problems with the provision of water, heating and energy services to your accommodation. In addition, utility service providers serving the house and the surrounding area will charge penalties.
Today we will tell you how to connect water, electricity and other utilities to your new apartment in practice in order to complete the process of its purchase, and to be able to comfortably live in your new home.
If you want to get not only useful information, but also use the services of a lawyer for safe purchasing of the apartment in Ukraine and further registration, please, contact our specialists. You can find out the costsee the service price here.
You may also like: Checking an Apartment Before Buying in Ukraine
Where shall a foreigner apply to connect his/her apartment in Kyiv to the public utilities?
To connect utilities, you need to register accounts to pay for each type of service and sign agreements with "suppliers" - companies that provide water, heat, energy supply services.
If you bought an apartment on the "secondary" market, that is, one that already had a previous owner, you will need to become the new owner of not only the property, but also to re-register utility payment bills.
Note: We will describe the example of connecting utilities in Kyiv, but our lawyers provide these services throughout Ukraine.
To change the electricity bill owner, you need to apply at once to 2 providers: Yasno, LLC and DTEK Kyiv Regional Power Grids that are responsible for supply and distribution.
You need to gather the following package of documents:
an application for utility connection;

a copy of the document that confirms your ownership rights to the apartment, an extract from the state register of real estate;

a copy of the foreigner's passport;

a copy of the tax identification number obtained in advance;

a copy of power of attorney (if you have a representative)

a copy of the representative's passport.
You may undergo the procedure online by scanning the documents. However, practice shows that it is better to make an appointment at the energy office and conduct the procedure with two services at once at Yasno, LLC.
To change the owner of the water supply and maintenance of the adjacent territory bills, you need to contact: Private LC "Kyivvodokanal, JSC", Kievkommunservis Housing Community and Management Company Housing Community (water supply, sewage services, maintenance of houses, buildings and adjacent territories, that is the maintenance of housing stock).
Usually these service providers have already entered into a PUBLIC INDIVIDUAL UTILITY SERVICES AGREEMENT. You need to change the owner of the personal account by providing the following documents:
a document confirming the right of ownership (use) of the real estate;

a foreigner's passport;

a TIN;

passports of water meters (for Private LC "Kyivvodokanal, JSC" they must be provided by the previous owner);

power of attorney;

a passport of the representative.
The bill owner may be changed remotely via Skype, by finding the names on the service providers' websites and filing all the necessary documents. However, the district subordination is extremely important here. One account must be created both for Kyivkomunservic and the Management Company.
You will have to wait for about 2 to 3 weeks. Procedures are usually delayed, you need to persistently draw attention to yourself to speed up the processing of applications.
To change the owner of gas supply bills, you need to apply to Kyivgaz, JSC for the conclusion of the contract or accession to it. In this case, you must submit the originals of the following documents to the customer service center:
an owner's passport;

a TIN;

a document confirming the title to the apartment, private house;

Written consent of co-owners in case the consumer's property is owned (used) by several persons (the co-owners' signatures shall be affixed in the must sign the application for utility connection);

For a private house or an apartment with individual heating - technical passport for the house;

power of attorney;

a passport of a representative.
You can conclude the agreement remotely, but, as with many other utility service providers in Ukraine, it is quite difficult to contact this organization. That is why our lawyers constantly monitor the process, draw attention to your application, and visit the institution in person.
You may also like: Tax Implications for a Foreigner Buying Apartment in Ukraine
Can utility debts show up during the bills re-registration?
Due to ignorance or buying an apartment hastily, there are often cases where unscrupulous realtors sell apartments with certain debts without resolving the issue of their payment. This means that together with the apartment you can acquire the debts of the previous owners.
To avoid this, ask for a preliminary check of the property. For our Clients, we not only check the apartment through all the possible registries, but also get answers from the real estate office about the absence of debts of the property.
In practice we detected a debt for gas supply services from the old owners checking the apartment. We insisted on creating a new account for this apartment and took care of the debt. Our Client bought the apartment he needed without any unpleasant "gifts".
Another complicated issue when buying an apartment in Ukraine can be further registration of the place of residence in your new apartment. If, for example, you want to get or have already obtained a Residence Permit in Ukraine, and you are going to live permanently in the apartment.
Our team can consult you not only regarding living and working in Ukraine, but also help you in practice. Our services include:
Legal advice on purchasing an apartment in Ukraine;

Assistance in obtaining a TIN in Ukraine for a foreigner;

Assistance with account opening for purchase of apartment in Ukraine;

Assistance with settlement of the purchase of the apartment and tax consulting;

Property inspection;

Analysis and amendment of Real Estate Purchase and Sale Agreement;

Legal support of a foreigner during the real estate purchase deal in Ukraine;

Assistance with subsequent registration of housing.
See the price of property check services here.
The price of legal support services for the purchase of real estate with subsequent utility connection can be found here.
Do you want to buy an apartment in Ukraine? Don't hesitate to contact us! We will not only help to safely buy property in Ukraine, but also help to settle all issues related to the purchase and further living in Ukraine.
Didn't find an answer to your question?
Everything about buying property in Ukraine for a foreigner.
We are ready to help you!
Contact us by mail [email protected] or by filling out the form: