How to Start an Online Store in Ukraine? Legal Advice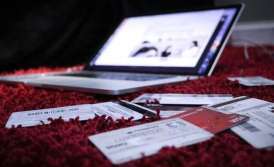 During the quarantine period that shook the whole world, most entrepreneurs moved to the online business. Some entrepreneurs have joined existing marketplaces, where a wide range of vendors offer their goods and services, while others have created their own websites and actively promote their online store pages on social networks. Regardless of the option you choose, there are several features of doing business on the Internet that our Clients choose.
However, it's worth noting that starting an online store is not limited to the registration of the company and development of the website. You will have a lot of questions about the taxation of your online business, protection of you, as a seller, from unscrupulous buyers, establishment of contractual relations in the Internet, etc.
In this article we will answer the most common questions on the process of starting an Internet project in Ukraine. We can consider your particular case and business model, as well as provide recommendations for its implementation at the personal consultation.
What legal structure is better for an online store: LLC or Sole Proprietorship?
Any business in Ukraine begins with starting a legal entity or sole proprietorship. When it comes to the sale of goods or services on the Internet, the first question that arises is what legal structure to choose for this type of business: LLC or sole proprietorship?
Several months ago we were contacted by a Client who was going to import goods for his online store from abroad. He didn't know what legal structure to choose for his business in Ukraine. To solve this question, we analyzed the proposed scheme of the Client's business, based on the optimal system of taxation, customs duties and the most favorable and convenient way to withdraw profits for the needs of the entrepreneur. If the Client had chosen the LLC, he would have had to pay duty as a percentage of the value of the shipment and depending on the HS code of the goods, as well as VAT of 20% of the value of the shipment. As a sole proprietor he would have to pay 10% duty on the amount exceeding the limit of EUR 150, 20% VAT on the amount exceeding the limit of EUR 100 and the accrued duty.
Thus, we have come to the conclusion that the best option for the Client would be to start a sole proprietorship, given the type of taxes he will have to pay for his business activity.
Of course, this is not a one-box solution, because if you want to do business with large companies or to attract business partners, doing business as an LLC will be a better solution for you.
So, to choose the best legal structure for your business, it is necessary to proceed from the specifics of your activity.
You may also like: Taxation of an Online Store
Trademark for the online store: A pressing need or an option?
Your business is developing, the number of Clients is growing, and this trend poses an increased urgency for protection from "cloning" by competitors.
One of the mechanisms of legal protection of your online store from unfair competition can be a trademark registration. This will allow your Clients to distinguish the goods or services that you will provide from those of others, because the consumer first of all pays attention to the visual component of the product.
Registering a trademark gives you the right to use these designations while no one else will have the right to start a store with the name or visual components used on your website and marketing materials.
It is worth noting that the trademark registration procedure can take up to 27 months. This is due to the fact that the authority issuing the trademark certificate for goods and services needs to conduct a number of examinations. However, the accelerated procedure allows to reduce the registration period from 6 to 12 months. Of course, given the painstaking work that precedes the creation of a trademark, as well as taking into account the duration of its registration, it is important to choose reliable legal support services, which will minimize the risks of rejection by the registration authority.
In addition, before you enter the market with a certain name and create your own domain name, even if you do not want to register a trademark, you must make sure that the name is not used by anyone else.
The essence of the accelerated registration is that the inspections preceding it are less detailed. The risk of the accelerated procedure is that, over time, more in-depth inspections may reveal the rights of others in the relevant classes, and the applicant company will already invest money in the development of the brand or trademark mark.
In practice, if you agree to the accelerated registration, you need to do your own inspection in the most vulnerable areas. Actually, this can be done by experienced lawyers in this area. We have already described the entire procedure here.
Please note! Pictures are also subject to copyright, so for visualization of your goods we recommend concluding an agreement with a photographer. In other cases you have to ask the photographer for permission to use their photos.
The TM registration is not the only way to protect your brand. Moreover, sometimes such registration is not even possible. What to do in such a case and how to protect your brand, read here.
Regarding the urgency of the TM registration, of course, it is not a prerequisite for functioning of your online project. But this is the way to protect your rights as a brand owner in Ukraine and outside in the future.
You may also like: How to Sell Alcohol Online?
What contracts allow you to protect your rights when running an online business?
The first important contract that you should use in your business is the public offer agreement. A competently drafted agreement allows you to prescribe a uniform plan of actions in various situations that may arise in the relationship with the buyer. It will allow your Clients to understand their rights and obligations beforehand and establish transparent and predictable relations, which are so appreciated by both parties.
An example of an inappropriately drafted public offer is a situation where an entrepreneur used Google Adwords and paid an advance, but two weeks in advance made a request for a refund of some of the money he didn't spend. Although the refund was approved, the entrepreneur's request for withdrawing money from the service was rejected, which made him go to court. In court, the company argued that the entrepreneur had procedurally incorrectly executed the refund request, but because the public offer contained no clause on the prescribed form of the refund application, the court upheld the plaintiff's position and awarded him a refund of the unspent funds.
We have already talked about the rules of drafting a public offer in more detail in our article here.
When using the website of your online store, including when registering and paying for goods, Clients must give their explicit consent to the use of their personal data. For this purpose, it is necessary to develop a policy of confidentiality and protection of personal data, which will determine what kind of information your online store will collect from users and how it will be processed and used.
This requirement must be given special consideration if your online store will be providing services on the international market. In this case you must follow the requirements of the General Data Protection Regulation (GDPR).
Read more about the GDPR in our article here.
An online store is a convenient form of doing business because it requires less investment and staff than starting a physical store. However, you need to remember about the proper execution of labor relations, supply or lease agreements when hiring employees, purchasing goods or renting storage space.
These are all working nuances, which depend on the scheme of your business. Our lawyers can prepare templates of agreements, which you can later use in your work.
What permits are required to start an online store?
In case of sale of foreign products, the legislation imposes on the seller the obligation to obtain a SES certificate for such products. If you plan to sell domestic products, you also need a hygienic conclusion on the technical conditions of their production. The same applies to foreign products, though without technical conditions.
Certain types of business activities are subject to licensing. In addition, there are types of products that are subject to restrictions or a ban on selling online. For example, the law does not allow trade in alcoholic beverages, tobacco products or medicines without having a physical store, as licensing of such activities involves specific requirements for the storage space and its equipment.
So, today all online stores selling vape liquids and e-cigarettes need a license.
Obtaining all permits, of course, precedes the start of the business activity. We can tell whether you need a permit at a personal consultation by analyzing your business structure and products you are going to offer your Clients. Our advantage is that we will not only tell you what permits you need, but we can obtain them for you in due time.
Starting a store also requires bookkeeping and financial reporting to the authorities. Entrepreneurs start increasingly using outsourced accounting services, which allow them to optimize their staff.
Our team of lawyers has considerable experience in accounting support of business. You can find the price and examples of our services, as well as additional information about online store accounting here.
If you are going to move your business online, or are just planning an Internet startup project, our lawyers offer you the following range of services:
Assistance in choosing the business structure and legal support of the registration procedure;

Registration of a trademark to protect your online brand;

Advising and development of any agreements that you will need for the online store (public offer, personal data processing agreement, employment agreements, etc.);

Obtaining necessary permits (licenses, the SES Certificate)

Outsourced accounting support of your business.
Would you like to start an online store in Ukraine? Don't hesitate to contact us! Our lawyers will save your time and money, as well as will achieve your dream of a safe and properly organized business in Ukraine.
Didn't find an answer to your question?
Learn more about Starting an Online Project in Ukraine here.
We are ready to help you!
Contact us by mail [email protected] or by filling out the form: