How to obtain citizenship in Ukraine on the basis of permanent residence and 5 years of residence in the country?
Cost of services:
from 1500 USD
Obtain Ukrainian citizenship
from 200 USD
Consultation of a lawyer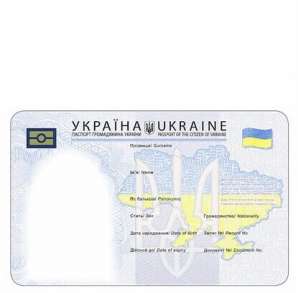 Reviews of our Clients
General Manager Stashkevych I.Y., LLC "Trading company" Rud"
We would like to indicate that law firm "Pravova Dopomoga" has become a reliable partner for legal services provision and we can recommend it as a team of qualified professionals who are easy and pleasant to deal with
L. Chervonyuk, LLC "Vitalux"
Vitalux company highly appreciates results of cooperation with Law firm "Pravova dopomoga", can characterize it as a reliable partner and based on personal experience is ready to recommend it to interested persons...
General director I.Logvinenko , Bravo Airways
Bravo Airways company expresses its gratitude to law firm "Pravova Dopomoga" for high quality and timely provision of legal services.

General director Skibinskiy V., Yokogawa Electric Ukraine Ltd.
Yokogawa Electric Ukraine Ltd. recommends Vladimir Gurlov and his team of lawyers as a reliable legal partner and advisor for foreign businesses in Ukraine...
G. Zeynep Kucuk, SANOVEL ILAC SAN. ve TIC. A.S.
Helped with the liquidation of a foreign representative office in Ukraine
Chief ophthalmologist of Ukraine, Oksana Vitovska, All-Ukrainian alliance of ophthalmologists
We would like to express sincere gratitute to the team of Law firm "Pravova dopomoga" and personally to Volodymyr Gurlov for professionalism and purposefulness in your work.
President Tedeev E.S., Ukrainian wrestling association
Ukrainian wrestling association would like to express its sincere appreciation to the team of Law firm "Pravova Dopomoga" for mutually beneficial cooperation
Partner, Denis Y. Lysenko, Vasil Kisil & Partners
... we would like to express our respect and gratitude for the fruitful cooperation.
... our work on joint projects assured us of your high level of professionalism

Obtaining citizenship in Ukraine based on five years of residence (for those who already have a permanent residence permit) is considered to be the most challenging. This requires meeting specific conditions and ensuring that all documents meet the necessary requirements.
Obtaining Ukrainian citizenship via the President's Decree for a five-year residency is a complex procedure, while other conditions are regarded as simplified. To meet the requirements, one needs to:
Gather a substantial number of documents
Meet specific criteria that are not necessary for other citizenship applications (such as being proficient in Ukrainian, having continuous and permanent residency, possessing adequate financial support, etc.).
The migration service and the Commission under the President of Ukraine review the documents, which involves additional checks by the Security Service of Ukraine, leading to a significant increase in processing time, which can take up to 3-4 years.
In our article, we will examine all the intricacies of this procedure by using real-life examples from our clients. It's worth noting that the entire process is made more straightforward and less challenging if you have the support of professional lawyers.
You may also like: How to Get Citizenship of Ukraine Outside of Ukraine?
How to obtain citizenship in Ukraine based on permanent residency?
The first step in any citizenship case is a consultation with a lawyer who will thoroughly review the client's situation, analyze all the relevant documents, and offer the best ways to obtain citizenship.
No two cases are the same, and each client may have unique issues that need to be taken into account. During the consultation, the lawyer will also warn of any potential risks that could result in a denial of citizenship later on.
Some examples of such risks include:
ommitting a serious crime after submitting the documents;
failing to report a second citizenship;
failing to meet the continuous residency requirement of 5 years.
The most important stage of the process is collecting the necessary documents. A detailed plan should be created, prioritizing which documents to obtain first and which to leave for later.
The following documents should be brought into compliance first:
passport documents,
temporary or permanent residence permits,
documents related to birth, marriage, and name changes.
Additionally, a certificate of knowledge of the Ukrainian language and a copy of the immigration permit to Ukraine (if applicable) should be obtained.
Please note! Ensure that the spelling of the last name, first name, and patronymic is accurate in all documents and that there are no discrepancies.
For instance, if documents issued in Ukraine only indicate the first and last name, this should be consistent in all Ukrainian documents. If there are any inconsistencies, appropriate changes must be made.
It is also essential to obtain a certificate of no criminal record from the country of origin. This document must be legalized and translated into Ukrainian. Please note that this certificate is valid for up to 6 months, unless specified otherwise.
After compiling the document package, the following steps are necessary:
Obtain translations of documents, if needed;
Request confirmation of continuous residency from the State Fiscal Service of Ukraine (usually, the response time is within a maximum of 2 weeks);
Obtain a certificate of income for the last 6 months or a bank statement showing sufficient funds (our specialists can help in calculating the specific amount required in this certificate).
Once our team of lawyers has reviewed all the documents, you're ready to apply for Ukrainian citizenship.
We also want to bring attention to an important detail that foreigners usually overlook when submitting documents - their underage children. If you have children who are also foreign nationals, we recommend including them in your application and submitting their documents alongside yours. While the law permits you to submit their documents separately later on, this will require preparing a completely new set of documents.
With over 12 years of experience, our team of migration lawyers makes the process of obtaining documents clear and comfortable for our clients.
When it comes to obtaining Ukrainian citizenship after living in the country for 5 years, our lawyers offer the following services:
Preliminary consultation regarding your chances of obtaining citizenship, the procedure timeline, and document preparation.
Assistance with document preparation, translation, notarization, and other related matters.
Clarification of the Ukrainian language exam procedure (where to register, how to prepare, what to expect, and what to keep in mind).
Assistance with submitting your citizenship application and monitoring its progress, including sending the appropriate requests and promptly resolving any issues that may arise during the verification process.
After receiving a decision, we explain the next steps, including leaving your country of origin's citizenship, arranging temporary Ukrainian citizenship, and obtaining a Ukrainian passport.
If you plan to make your future in Ukraine, feel free to contact us! We'll streamline the process, handle all the organizational and legal issues, and make it hassle-free for you.
The cost of obtaining citizenship based on residence can be found here.
We are ready to help you!
Contact us by mail [email protected] or by filling out the form: