How to extend your work permit if it was obtained for a residence permit?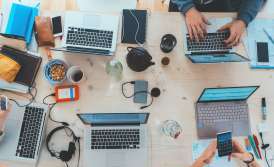 Our lawyers often encounter a situation where a foreign employee of a large company needS to extend his work permit due to personal circumstances.
What are these circumstances?
Foreigners who come to Ukraine and want to stay here for a long time, without any legal grounds, apply for a residence permit for business. Conventionally speaking, non-residents, who set up a company in Ukraine, get a work permit for employment in this company and then a residence permit, create a basis for a temporary stay in the country for 3 years. Our company provides such services.

In a situation when the established three year period expires, the foreigner must again apply for a work permit in Ukraine not to lose the residence permit. Usually these issues are addressed by the employer. But we are talking about those foreigners who are employers for themselves, and therefore, must deal with the work permit issue themselves.
Please note! In all cases, when extending a work permit, you'll need to extend a residence permit in Ukraine as well. This is due to the fact that a foreign worker in Ukraine can't have a residence permit obtained on an invalid basis. With the expiry of the work permit the residence permit in Ukraine expires automatically at the same time.
We, in turn, offer to extend the work permit and residence permit for those non-residents who are afraid to stay without skilled assistance, and to illegally stay in the country after the validity period of the documents expires. Because the specialists, which the Client worked with before, may terminate their business or change the scope of their work.
We are ready to help you!
Contact us by mail [email protected], by phone number +38 044 499 47 99or by filling out the form: