Medical license for school. Reform of medicine in action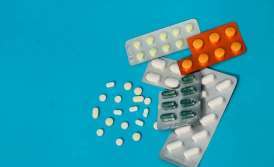 We are living in a "wonderful" time. The next wave in the educational reform has just ended. Teachers and parents thought they could breathe a sigh of relief ... but it was not to be(.
For several years now, we have all witnessed medical reform in our country. Some things concern only doctors, some other things concern patients. Surely, most of us have already signed a declaration on choosing a family doctor. But what about schools, how did this affect them?
According to the adopted legislative changes, educational institutions that include a medical center are now required to obtain a license for medical practice. A few years ago, all the mechanisms of this process had not been restored and it was impossible to get a medical license without having a head physician (more details here). Currently, the Ministry of Health has developed a mechanism and took into account the specifics of educational institutions: schools, colleges, institutes, universities ...
Let's look at the most popular questions that concern people who have faced the problem of obtaining a medical license for a school infirmary. Our successful practice in the field of licensing allows us to narrow all of them down several typical ones:
In our school there is just a nurse and no doctor on staff. Do we need a license?
Yes, of course, you do.. Licensing requirements apply to all types of medical care.
We do not do vaccination at school, we do not have a nurse. We are located in the village and we have a part-time paramedic. What are we to do?
The same as the rest of the schools- draw up documents and receive a medical license.
Are there any benefits for schools when paying state fees for a license to practice medicine?
No, there are not. The state does not provide any benefits.
Can you help with the preparation of documents for a medical license?
Yes, of course, we can. Medical practice is one of the key practices of our company. We have already assisted more than 20 schools in obtaining a medical license.
If we conduct medical examinations at school, do vaccinations, are there any specific requirements for the paperwork?
No, there are not. All information is reflected in the statements. According to licensing requirements, it is necessary to prepare and submit statements on personnel (composition, qualifications), equipment, and premises.
How long will it take to get a license?
As a rule, the whole process takes about 3-4 weeks. It all depends on the quality and completeness of the documents you have available.
It is also worth noting that there is still no unambiguous decision regarding the state compensation to the school for paying state fees and licensing services. The financial issue today has to be decided by school principals themselves ....
As in any business, a successful result is ensured by experience and practice. Therefore, the best solution for those who want to obtain a license for medical practice is to turn to professionals in this field.
We are ready to help you!
Contact us by mail [email protected], by phone number +38 044 499 47 99or by filling out the form: