We assisted out Client in defining persons responsible for maintenance of green plantations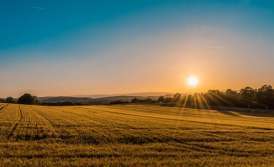 Our Client wished to receive legal advice about maintenance of green plantations. The Client lives in a privatized private house, but the land plot is not registered. The house is divided between the three co-owners and the issue of registration of the plot has never been initiated.

During the storm a tree from Client's land plot has fallen on the neighbors' house and damaged it. As a result our Client faced the problem of damage compensation, as well as organizing of the tree removal.

As a result of a legal analysis of the situation our Client was given a comprehensive legal memo on the characterization of responsible persons for maintenance of green plantations, draft of statements to the local authority and housing organization, as well as recommendations regarding the correct fixing of evidence for subsequent redress of liability.
We are ready to help you!
Contact us by mail [email protected], by phone number +38 044 499 47 99or by filling out the form: