Our lawyers helped a Client with litigation that was initiated by his in-house counsel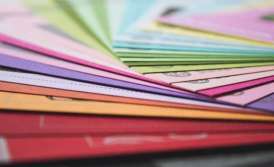 We were addressed by a Client who had already had a litigation with a counterparty related to a contract of carriage. At first the case was handled by the Client's in-house counsel but when quite a simple case of damages recovery from the carrier for the loss of cargo suddenly turned to be a threat for the Client after a counterclaim, he turned to us to analyze the situation.

As a result of the case comprehensive analysis our lawyers gave their opinion on litigation perspectives, made a list of recommendations to strengthen their side in court an also pointed out several mistakes of the Client that were made in procedural documents.

In particular we advised to apply to court with a petition demanding obtainment of evidence by the commercial court, prepared a response to a counterclaim and also adjusted claims since originally there was a mistake in claim value calculation.

After receiving our advices the Client decided to continue cooperation with us and offered to represent him in court. At the same time such a trust of a Client was the highest recognition of our services.
We are ready to help you!
Contact us by mail [email protected], by phone number +38 044 499 47 99or by filling out the form: