Our lawyers gave the Client legal advice on dissolution of the marriage and child support payments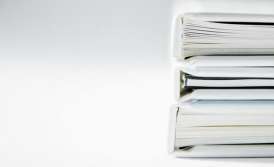 In August 2018, the Client approached us with a request to consult on a number of issues related to divorce, division of property and alimony.His problem was that he intended to file for divorce, avoiding any risks, loss of property and large amounts of alimony.Prior to this, the Client turned to two other lawyers with the same questions, but their opinions were completely different, because they were not sufficiently supported by the regulatory framework.
Understanding that in the matter of choosing a law firm, he will focus more on the quality of the service rather than on the price - the Client turned to us.
The peculiarity of such cases lies in the fact that there are a large number of circumstances, arguments and evidence that can drastically affect or even change the course of the case, so before starting a consultation, our experts raised a number of questions in order to fully understand this case and tell the client about all possible scenarios.
After preliminary communication with the Client, we helped him to formulate questions that required legal analysis, namely:
How will the trial of divorce happen?
How will property be divided after a divorce?
What is the maximum and minimum and the amount of alimony and how to minimize it?
After analyzing the regulatory framework and all the innovations that have affected the law in the field of alimony, as well as having reviewed the judicial practice over the past few years, we prepared for the Client an oral consultation with detailed answers to the questions posed.
As a result, the Client was acquainted with his chances in the process, with the order of evidence, etc., as well as with information related to alimony. This, in turn, helped him to thoroughly prepare for the trial.
This case shows that obtaining a quality consultation is necessary in order to evaluate all possible risks and chances for successful completion of the case, which further allows one to represent oneself in court.
In addition, as recent judicial practice and legislation innovations show, usually cases involving alimony and divorce are rather problematic (a large number of court sessions in the same case, increased responsibility for non-payment of alimony, increasing their minimum size, etc.),and if a young child appears in the case or the value of the property is measured on a large scale, then in such situations legal advice is extremely necessary.
We are ready to help you!
Contact us by mail [email protected], by phone number +38 044 499 47 99or by filling out the form: