Successfully appealed against notary's writ of execution and returned vehicle to its owner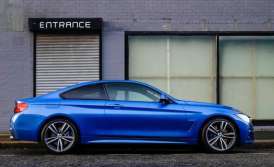 Our company was contacted by a Client, whose car was detained by the traffic police inspectors and towed to the impound lot. As it turned out, the car was seized during enforcement proceedings to execute an executive inscription of a private notary to recover a certain amount of funds from the Client under a loan agreement, the pledge of which was this particular car.
Thus, the interest of the Client boiled down to retrieving the car from the police impound lot (after all, every day of parking is charged and must be paid by the owner), and to cancel the notary's executive inscription - as a basis for opening enforcement proceedings. The Client was aware of the judicial practice of canceling executive inscriptions on the grounds that such an enforcement mechanism could not be applied to movable property.
Litigation practitioners provided quality advisory services, in particular, on methods for retrieving a car from a police impound lot. The result was the return of the vehicle to the owner in less than a week.
In addition, a lawsuit was prepared on the recognition of the executive inscription as not subject to enforcement. The appeal of the notary's executive inscription in this case should have been carried out precisely through the recognition of its non-enforceability, and not through the cancellation or invalidation. In addition, the Client was explained that the non-application of the executive inscription to movable property was relevant until 2011 (and, in fact, such litigation practice existed at that time), however, with the introduction of appropriate amendments to the legislation, such a mechanism was legalized. Instead, other equally valid reasons were chosen. In particular, it was found out that the Client (as a borrower) was not sent a demand for repayment of the debt, and therefore the 30-day period was not followed, after which the notary would have the right to make an executive inscription. It was also proved that the amount indicated for recovery in the writ of execution was not unimpugnable, which was a direct basis for refusing to execute the writ of execution. However, the notary did not provide such a refusal for unknown reasons.
Thus, according to the results of the joint effort, it was possible to quickly satisfy the priority interests of the Client - to bring the car back to its owner and to challenge the executive inscription.
We are ready to help you!
Contact us by mail [email protected], by phone number +38 044 499 47 99or by filling out the form: