Helped to get license for employment agency services in South Korea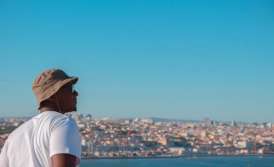 In November 2016, our company was contacted by a Client to get a licence for providing mediation services in employment abroad. The Client already had some partners in South Korea, as well as the documents of the partner-company registration in its country, a foreign economic agreement and a draft employment agreement.
After thorough document analysis, our lawyers had to unfortunately inform the Client that the provided documents failed to comply with all the necessary requirements of the current legislation, apart from meeting specific requirements of the licensing authority with its own interpretation of the licensing legislation. And while there were only a few comments on the foreign economic agreement, the draft employment agreement had to be broadly improved. It would be easier for our lawyers to make up a new draft employment agreement. That was exactly what we proposed to the Client and he accepted the offer.
Our experience shows that most clients are too careless with their draft employment agreements. Although, according to statistics, the employment agreement is almost the most critical area in the package of documents required for obtaining a license for providing employment services abroad. The thing is, one of the main tasks of the Ministry of Social Policy of Ukraine is to prevent human trafficking, as well as to ensure that people have decent working conditions. Therefore, each clause of the draft employment agreement is important and shall be clearly specified: position, wage amount, number of workdays, hours, off-work time, insurance, etc. If any of these provisions are omitted or incomprehensible, this might constitute sufficient grounds to leave the documents without any consideration.
Despite the fact that the Client lost time for preparing documents in his absolute discretion, thanks to our lawyers' efficient response the process of obtaining an employment agency license hadn't taken a long time. As soon as our Client's foreign partners signed the package of documents prepared by our lawyers, the licensing authority settled upon issuing a license to our Client at the earliest manageable time.
We are ready to help you!
Contact us by mail [email protected], by phone number +38 044 499 47 99or by filling out the form: