Obtained the license to open a drugstore in the countryside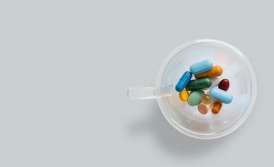 A Client, who planned to open a drugstore, contacted our law firm. The distinctive features of this case were the following:
the drugstore was supposed to be located in the countryside;
the drugstore premise was located in the licensee's yard;
the building for the drugstore was previously a shed, so it was necessary to understand whether it complied with the requirements of applicable legislation;
equipment of the premise for people with disabilities in accordance with the state building regulations.



Full text of the publication is under translation.

We are ready to help you!
Contact us by mail [email protected], by phone number +38 044 499 47 99or by filling out the form:
We are ready to help you!
Contact us by mail [email protected], by phone number +38 044 499 47 99or by filling out the form: