Our lawyers helped a political party to get non-profit status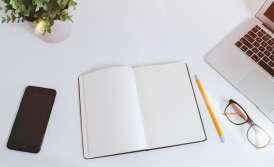 In May, we were contacted by a Client who intended to obtain a nonprofit status for its organisation. In this case, it was a political party. Since we have extensive experience in this area, the task of obtaining the tax-exempt status for organization of this type did not cause any problems.
Before the review of the Client's documents, we thoroughly analyzed the law of Ukraine on political parties to provide highly qualified assistance. The political party has similar characteristics with the non-governmental organization, because it is also a voluntary association of citizens, has the constituent documents, is committed to the interests of society, namely expressing political will. Both political party and public association can spend their funds only for statutory purposes. That is why the Client wanted to get proper legal support of the procedure for obtaining a non-profit status for its political party.
Our lawyers reviewed the party's articles of association for compliance with the law regulations in relation to obtaining the nonprofit status. The fact is that the procedure of formation of the party's monetary funds shall be carried out in compliance with a number of requirements and only from specific sources, in particular the contributions of participants. In view of the abovementioned requirements, our company's specialists analyzed the constituent document in accordance with the Resolution of the Cabinet of Ministers of Ukraine No.440. Specifically, we ensured compliance of the provisions of the articles of association on the procedure of transferring party assets to other non-profit organizations in case of its liquidation or transformation with laws and regulations. We have just recently provided such services to our Clients.
The final phase of the procedure for obtaining a nonprofit status was to fill in the necessary documents and submit them to the fiscal authorities. Less than in two weeks following the examination of the documents, the authorized body made a decision to include the Client's political party in the Register of Non-profit Institutions and Organizations.
You can find more detailed and relevant information on the Register of Non-profit Organisations formed in accordance with Resolution of the Cabinet of Ministers No. 440 on our site
If you want to learn more about the terms and costs of this service, just follow the link. Our company's lawyers will perform their work in effective and professional manner.
We are ready to help you!
Contact us by mail [email protected], by phone number +38 044 499 47 99or by filling out the form: