Assisted clients with purchases of shelf companies in Ukraine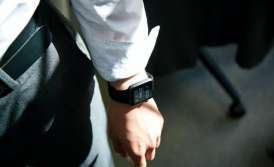 Since the beginning of 2013, our firm provides sale of shelf companies services. This service is of high demand, as quite often entrepreneurs need to start a business "here and now", without any loss of time for registering of company and obtaining licenses and other permits. The requirement concerning a "history" of the company's activity is an additional circumstance that forms an interest in acquisition of shelf companies. You cannot submit the documents of a company that was registered last week for participation in tender or execution of agreement with an international company.
At the same time, law and practices require a certain time for business setting up in each particular case. For example, three weeks is the shortest possible term for setting up a company with private security license starting from scratch. If you have no major experience with obtaining such licenses, this process will take two to three months. The same sort of situation is with the business for provision of employment overseas for Ukrainian citizens, medical practice or registration of non-governmental organizations or charitable foundations.
When buying a company with the necessary license or a non-profit organization of certain type a client loses only one-two days. With regard to the above mentioned, such acquisition is absolutely transparent and safe procedure.
We help to conduct a due diligence of the company before the sale, including an analysis of constituent documents and accuracy of transaction preparation for the transfer of the company ownership, validity of the license or non-profit status of the organization, existence of hidden problems (debts, penalties, late reporting, legal proceedings and other circumstances).
If the company reregistration is administered by our lawyers we can change not only the owners and the head of the company, but also, should the need arise, the address, company name, activity codes and so on. In cases where the company has a license and when sale involves changes in the statements, which were submitted upon receipt of the license, we also fulfill the requirements of license conditions.
Our firm sells companies with private security license, license for works with pesticides, finance lease companies, companies with medical and other types of licenses. We also offer for sale legal entities without licenses: from ordinary charitable foundations, non-governmental organizations and companies registered as VAT payers to political parties.
If you have any questions related to the potential acquisition of a company instead of its usual registration we are ready to give an answer and clarify all nuances.
We are ready to help you!
Contact us by mail [email protected] or by filling out the form: