We got a drugstore license for our Client and helped him to solve a rental issue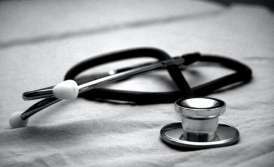 At the beginning of September 2014, the Client, a sole trader who intended to carry out retail sales of medicines through a pharmacy and needed legal support in obtaining a license for a pharmacy, turned to the specialists of our company.
After signing the contract and receiving the necessary information from the Client, the lawyers of the Law Firm "Pravovaya Pomoshch" first examined the issue of the availability or lack of other licensed points of sale of medicines at the indicated address, since seven years of experience show that such cases, though rarely, but take place. It turned out that there was already a valid license for the premises where the Client plans to carry out activities. Further study of the issue showed that the former tenants, who also engaged in the retail sale of medicines, having actually ceased those activities, did not submit documents to the State Service of Ukraine on Medicines and Drugs Control to get their license cancelled.
According to the licensing conditions governing the activities of pharmacy institutions, more than one pharmacy institution can not be located in the same premises. Thus, without canceling the old license, obtaining a new license for a pharmacy for our Client was impossible.
In accordance with the legislation governing the procedure for obtaining, renewing and canceling licenses, in particular, a pharmacy license, the license form contains, among other things, information about the place of registration of a sole trader or the legal address of the enterprise. Information about a specific place of business is indicated in a separate document - a copy of the license, which is issued if the place of registration and the place of business do not match. However, in any case, if you change the registration address or place of business, the licensee must notify the licensing authority thereof within 10 days.
The complexity of proving the change of the location of the economic activity is due to the fact that these data are not contained in the Unified State Register of Enterprises, there is no way to get free access to them. In fact, the moment of ceasing to use the leased premises is the certificate of acceptance and transfer of the premises. The owner of the premises must have one of the copies of this certificate.
Based on the norms of legislation and the established practice of the functioning of the licensing authority, the lawyers of our company decided to cancel the previous license, and after that:
prepared and submitted the necessary package of documents to the licensing authority;
helped the Client pass the pre-licensing check;
obtained a license for the retail sale of medicines.
The solution of such non-standard situations is possible thanks to the considerable practice and experience of the lawyers of the Law Firm "Pravova Dopomoga" in the matter of obtaining a license for medicine trading.
We are ready to help you!
Contact us by mail [email protected], by phone number +38 044 499 47 99or by filling out the form: