Helped a client to become an owner of a charity organization within strict deadlines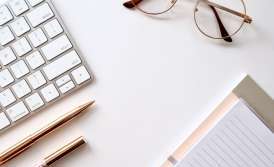 A Client, who intended to engage in charity work, contacted our firm in July 2018. First of all, he was interested in the following issues:
How quickly can a charity organization be registered?
How to build relationships with tax authorities?
What are the peculiarities of opening an account for donations to a charity organization?
We explained to the Client that a charitable organization could be registered within one or two business days following the date of signing the articles of incorporation. However, this is only the first stage. In case of opening a bank account and receiving money in it, any funds held in such account, including donations, will be considered as an income and be subject to tax. In order not to pay tax on income, the charitable organization shall be registered in the local authority of the State Fiscal Service of Ukraine as a non-profit organization.
Solution of the Client's situation
The procedure of obtaining a non-profit status usually takes two weeks. Given the fact that the Client expected to shortly receive donations, he couldn't wait that long. Our specialists offered him the best possible solution - to buy an existing charitable organization, which already had a non-profit status.
All of the organizations, which our company offers to buy, are completely clean, have neither history, nor opened bank accounts. Although some clients want to buy an organization with an opened account, it is technically impossible, since the procedure for transferring an account to a new director is the same as opening a new account. A new director shall personally visit a bank. This procedure is entirely supervised by our lawyers, that's why we don't open bank accounts for our organizations in advance.
In addition, we can offer charitable organizations included in the Register of volunteer organizations of the Ministry of Social Policy of Ukraine. The volunteer status allows organizations to involve volunteers in their activities, issue them with volunteer certificates, as well as provide volunteers with life and health insurance.
Conclusion
The situation analysis and assistance in addressing the problem is the key thing why clients contact our firm. Our lawyers' activities are not limited to drafting documents, they also help our Clients to achieve their targets.
In that particular case, the Client agreed to buy an existing charitable organization as it was the only possible solution. He became a new owner of the charity just on the second business day after all the documents were signed.
We are ready to help you!
Contact us by mail [email protected] or by filling out the form: