Got another license for infirmary of Ukrainian Society for the Blind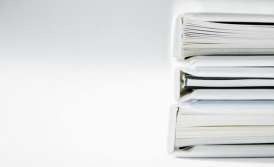 Licenses for infirmaries of enterprises
At the end of 2013, our firm received a request for legal services provision from an enterprise of the Ukrainian Society for the Blind. The enterprise wanted to organize an infirmary in order to conduct a medical examination of its employees and provide them with healthcare services.
Since the majority of workers at the enterprise are people with visual impairments, the medical practice should have been conducted mainly in the ophthalmological area.
The first stage of our cooperation was consulting work. Our lawyers provided explanations regarding the type of health care institution that can be set up at the enterprise (it was a health care center or an infirmary), documents necessary for carrying out activities (due to the fact that the infirmary was just being set up, the Client needed to develop a number of internal documents) premises for conducting medical practice, including consultations regarding the issuance of a conclusion of the sanitary-epidemiological examination for these premises.
At the time of contacting our company, the Client already had certain equipment, however, its list did not fully correspond to the timescales for equipping doctors' offices. On this occasion, our experts also carried out consultation work.
After the Client received all the necessary documents and brought the premises and equipment with medical equipment in accordance with the current legislation, our lawyers proceeded to fill out the company records, including the statements on the availability of regulatory documents, which, in practice, when independently completed, cause most difficulties for licensees.
The completed statements were submitted to the Single Window of the Ministry of Health and at the very first commission, the Client received a positive decision.
At the final stage of the work, the Client intended to make 2 payments (for issuing a license and its copy), however, our lawyers explained that obtaining a copy is not necessary, since the legal address of the business entity and the actual address of the place of business were the same.
This is not our first successful experience of working together with the enterprise of Ukrainian society for the blind and we hope that such cooperation will continue in the future.
We are ready to help you!
Contact us by mail [email protected], by phone number +38 044 499 47 99or by filling out the form: