We represented Client's interests in St. Petersburg Arbitration Court of Appeal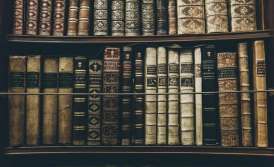 Client of our law firm had a dispute with his counterparty from Russia and turned to us for help. At the time when we were addressed the case was already at the stage of appeal (Thirteenth Arbitration Court of Appeal, St. Petersburg) after his own appeal which was prepared by lawyers from Russia. Due to some circumstances the Client closed his cooperation with Russian lawyers so we needed to understand not only the essence of the dispute situation but clearly understand the position of the previous appellant's representatives.

After our analysis was finished it became apparent that some mistakes had been made in the formation of evidence base in the first instance that negatively affected the outcome of the case. It was very difficult to fix them at the stage of appeal because we had to find compelling reasons to indicate inability to provide evidence in court of first instance (Russian arbitration legislation is very similar to Ukrainian in this respect).

Despite the fact that some of our petitions were satisfied overall Client's appeal was rejected. However some local tasks were completed.

First of all a transparent analysis of current situation was performed which allowed the Client to understand the possible development of situation maximally accurately. In addition attention was drawn to the fact that the counterparty of the Client was in the process of restructuring which later helped to win some time during the process of party replacement by assignee.

Thus we could not change the situation but estimation of the most probable outcome of the litigation helped the Client to allocate resources of the company maximally efficiently in order to mitigate the negative consequences of lost dispute for him.
We are ready to help you!
Contact us by mail [email protected] or by filling out the form: