We registered an NGO in newly formed Ukrainian non-profit register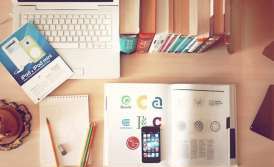 In November of 2016 our firm was contacted by a Client who needed to make changes to the charter of his NGO in accordance with the requirements of the resolution of the Cabinet of Ministers of Ukraine no. 440 dated 13th of July 2016. In accordance with the regulation all non-profit organizations have to confirm their non-profit status and be included in newly formed official register.
The Client was also concerned about the question of whether to change the name of the organization or not. The fact is that this NGO was registered in 2008 and was called All-Ukrainian NGO "ABVGD" (name changed). According to the legislation in force at that time, the general name of the organization should contain information about its territorial status, as well as the type of activity. For example, Youth Public Organization "Young Eagles", District Sports Public Organization "Sport" (all names are fictitious and are given as an example. Any similarities or coincidences of names with existing organizations are coincidental). But by Order of the Ministry of Justice of Ukraine No. 1718/5 of November 22, 2012, amendments were made to some regulatory acts, including the Requirements for Writing the Name of a Legal Entity or its Separate Subdivision. The new legislation provided that the name of the legal entity, incl. an NGO should consist of a common and proper name, and the common name is an exclusively legal form determined by the Classifier of Business Organizational and Legal Forms. Thus, the organizations whose common names contained "extra" words remained in an uncertain state and anyone could tell them that such a legal form as an international NGO does not exist.
Although the Client wanted to bring the Charter of his organization in accordance with the norms of the current legislation, he did not want to change the name, because then absolutely everything would have to be changed: from the stamp to making amendments to the contract.
The lawyers of our company had had experience of similar work and knew that when adjusting the Charter to fulfill the requirements of the law regarding non-profitable activities, you did not have to change the name of the organization. The last thing that was left to be done was to realize the wishes of the Client when considering his documents in the justice and fiscal services.
After the Client signed the new revision of the charter and related documents prepared by the lawyers of our company, the relevant changes were successfully registered in the Main Territorial Administration of Justice of Kiev. After that, a decision was received on the inclusion in the register of non-profit institutions and organizations with a new status of non-profitability. The Client was pleased with the work and expressed a desire to cooperate with our company in the future. We, in turn, are pleased when our customers are satisfied.
We are ready to help you!
Contact us by mail [email protected], by phone number +38 044 499 47 99or by filling out the form: