Helped to formalize a cash register for a store owner in Ukraine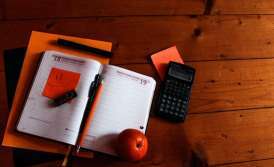 In July, a Client requested us to register a cash register for a store. He planned to set up his own business, which involved the retail sale of goods, which was to be carried out with the use of the settlement transactions registrar. The outlet where the Client planned to place the cash register was not just a store. Like many of the sole traders, our Client wanted to place several tables for visitors at the entrance to the establishment, where they could consume purchased goods. Such wishes of the Client did not cause any problems for our lawyers, given their experience in the area of registering cash registers.
The first stage involved development and preparation of documents. The Client promptly provided the necessary documents, which contained all the necessary information about the cash register to fill out the registration forms. Our experts carried out thorough work, taking a close look at the premises lease agreement, because the legality of placing a cash register in a certain room depended on the accuracy of this document. Particular attention was devoted to the provisions on the purpose of the lease and the rights and obligations of the tenant, since it is these terms of the transaction that provide for the possibility of placing cash registers and retailing using this cash register.
After preparing the documents, the lawyers of our company filed a package with the authorized fiscal authority to assign a reserve fiscal number to the cash register. At this stage, questions often arise regarding the inaccuracy of filling out documents or the incompleteness of the list of all things necessary. Our specialists do not have such problems, given the number of successful orders completed.
The next step was commissioning the cash register and sealing it. The Client promptly got in touch with the service center and received the necessary assistance. The next day, while filing documents for obtaining a registration certificate, the tax inspector discovered that there was no service maintenance center (SMC) in the database. Thanks to their professionalism, our lawyers promptly informed the center about the ways to correct this error and settled everything on the same day. The next business day, we received a ready-made registration certificate for a cash register for our Client, and he was given a green light to begin hi business activities .

If you need legal advice regarding the registration of a cash register or you need to have a cash register registered, our lawyers will provide their legal support at a high professional level. The terms of cooperation can be found here.
We are ready to help you!
Contact us by mail [email protected], by phone number +38 044 499 47 99or by filling out the form: