Services in the field of labor law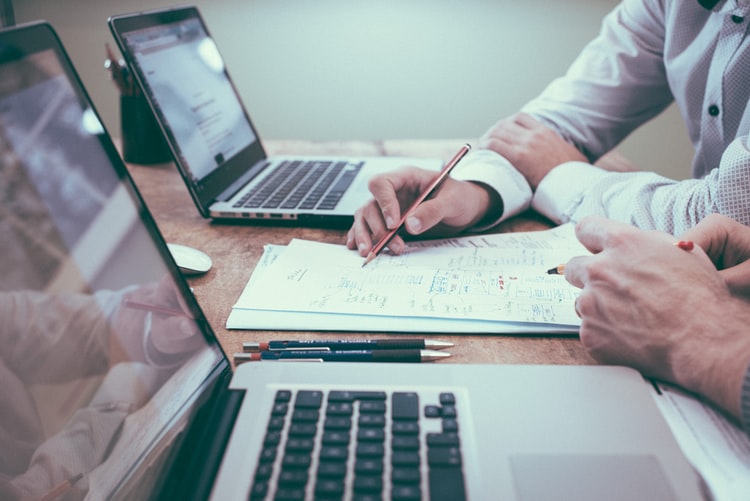 Although the labour law itself, as a rule, rarely stands as an independent practice, working with complex project work, only tax lawyers can come near the labor lawyers in workload.

Such emphasis on labor law is conditioned by the relevant Ukrainian legislation, which is quite conservative and does not correspond to either Ukrainian or international modern employment realities (the key regulatory act, namely the Labor Code, was adopted in 1971 and is very difficult to modernize).

On the other hand, employers who are limited by labor laws are constantly faced with sanctions from regulatory authorities, which can charge hundreds of thousands of hryvnia per employee.

That is why, when our Client enters the market, the legal support team includes also lawyers specializing in a wide range of employment issues.
Our services for formalization of employment relations with employees and management of salary projects
As a rule, the issue of formalizing employment relations is the first thing our Clients address us with. In addition to the usual development of an employment agreement, the procedure for formalizing employment relations with an employee is much more complex and multifaceted. Our company:
Drafts employment orders, job descriptions, fills in employment records, and notifies relevant authorities of the employment of an employee;
Performs day-to-day management of the employee (payment of salary and taxes, registration and payment of leave allowance, payment of bonuses and compensation for overtime, etc.);
Provides assistance with development of the social package (selection and purchase of insurance policies, various subscriptions, training and payment of taxes for such additional benefits);
Partially participate in project work as managers of the Client (in case when a foreign company has no representatives in Ukraine).
Our Employment Law Practice
According to the current legislation of Ukraine, a special form of employment agreement shall be concluded with the company directors, namely the contract. It gives much more freedom for the parties to settle their relations, but requires careful analysis and development. Thus, the employment contract with the director may regulate the following issues:
Additional responsibility;
Performance-linked reward system.
We have experience in representing both employers and employees. The most common employees' requests we usually receive are as follows:


Registration of a trade union organization (usually this is a primary organization in an enterprise, but our lawyers have experience in registering trade unions at a higher level as well). In addition, we have experience of registration of an existing trade union organization, which for certain reasons does not meet the interests of a group of workers (for example, the trade union is indirectly subordinate to the company management and defends its interests);

Development of collective labor agreements, assistance in negotiating or amending such agreements. Our lawyers can help not only in standard situations when an employer expresses its will to conclude such an agreement, but also in conflict situations when a director or employer evades signing;
Representation of a party to an employment dispute, both during the case consideration by the labour dispute committee and in court.
Employment relations may depend on such relatively uncommon phenomena as business restructuring, liquidation of the enterprise and the like. Since such cases are not widespread, in-house lawyers are not always able to properly address such issues as:


Transfer of all personnel or group of employees to another enterprise due to split-up, consolidation, spin-off, etc;

Notification of employees and dismissals in connection with the job cut or liquidation of the enterprise;

Organization of payments in connection with the dismissal or job cut.
Consultation of the lawyer on labor law
Labor law is a branch of Ukrainian legislation, which has many nuances. To understand it on their own it is difficult, and if something goes wrong, it is fraught with large penalties. If You want to understand the labor law, contact our lawyers for advice.
There are several types of consultations in our firm. Their cost depends on the amount of time spent on analytical work of the lawyer, as well as the number and complexity of issues.
For example, in the introductory consultation specialist will tell you:
How the legal support of labor legal relations in the company;

How much the service costs;

How much time this or that stage takes.
If you have a lot of complex issues that require detailed elaboration, or if you want a step by step algorithm and act independently, you can order the "Road Map". Such an instruction is developed by a lawyer after a detailed analysis of your situation. It includes several options for action (including alternative).
The cost of both introductory consultation and "Road Map" is included in the cost of the main service when ordering it from us.
The formalization of an employment relations can have many nuances
Even the development of such a seemingly standard document as an employment agreement may require coordination and consideration of such issues as:
Validity (binding of the agreement to a specific date or even event);
Currency pegging. Although it is legally possible to peg wages to the currency exchange rate, there are a number of consequences that must be taken into account before stipulating this clause in the agreement;
A non-disclosure provision, a non-compete clause, etc. Although many of these provisions are allowed in foreign jurisdictions, their application is limited for Ukraine and requires individual agreement.
A separate issue is obtaining the relevant employment permits and residence permits for foreign workers who are hired in Ukraine or sent to Ukraine to work.

If You need the help of a qualified lawyer in the sphere of employment legal relations, don't hesitate to contact us!
We are ready to help you!
Contact us by mail [email protected], by phone number +38 044 499 47 99or by filling out the form: