Registration of medical products in Ukraine: procedure, documents, terms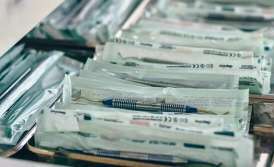 The sale and use of most medical devices and medical equipment (hereinafter - medical devices) in Ukraine is possible only after their certification. Certification of medical devices is performed by the State Service of Ukraine on Medicines and Drugs Control (hereinafter - the SSUMDC). To certify medical devices, an applicant shall submit an application and a set of documents.
The application must contain the following information:
Name of medical devices (in Ukrainian and English) and their catalog number;

Name of the applicant (country of registration of the applicant, address, telephone, fax, e-mail);

Manufacturer's name (country of registration of the manufacturer, address, telephone, fax, e-mail);

Safety class of medical devices depending on the degree of potential risk of their use (the legislation provides for four safety levels: I, IIa, IIb and III).
In addition, if the applicant is not the manufacturer, the application must be accompanied by a document confirming that the applicant is authorized to conduct state registration on behalf of the manufacturer (e.g., power of attorney), indicating the name of the official representative (applicant) in Ukraine.
In addition to the above documents, an applicant must also receive and properly execute the documents from the manufacturer. It is, in particular, a declaration of conformity and its annexes confirming the class and other parameters of the medical product subject to certification.
After collecting a full package of documents, they must be submitted to the SSUMDC, which can sometimes review the documents within 30 days. However, if you intend to quickly certify your medical products in order to be able to sell them within the shortest possible time - we can carry out the certification procedure in just a few weeks, which will greatly accelerate the development of your business.
You may also like: Registration Of Medicines In Ukraine: Procedure, Documents, Period

How to get a Medical Device Classification Catalog for registration?
The document that usually causes the most problems is the Medical Device Classification Catalog. Usually, applicants find difficulty not only in finding the catalog. Because even if they find the catalog, they can be sure that it will probably not be suitable for the certification procedure. Our lawyers, working on this aspect of the certification process, usually help amend the catalog so that it can successfully pass certification procedure at the SSUMDC.
Another important point is that depending on the medical device class, products are subject to a different procedure: certification or registration.
It is not uncommon that after consultation, the Client realizes that his medical device is more dangerous than he initially thought.
If you have doubts about ordering the entire procedure, please contact our lawyers for an introductory consultation or a Roadmap. We will analyze your situation and develop a strategy to achieve your goal. As we go forward, you may decide whether to proceed on your own or order a comprehensive fast registration or certification of medical equipment with us.
Didn't find an answer to your question?
Learn more about Registration of a Medical Device or Medical Product here.
We are ready to help you!
Contact us by mail [email protected], by phone number +38 044 499 47 99or by filling out the form:
We are ready to help you!
Contact us by mail [email protected], by phone number +38 044 499 47 99or by filling out the form: