How to Invest Money in Ukraine? How to Transfer Money to Ukraine When Buying Real Estate?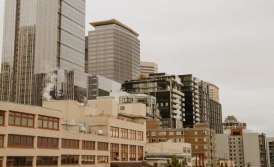 Today we will focus on the financial issues for foreigners buying real estate in Ukraine. On the one hand, the amount for the purchase of real estate is never small - it is a serious investment, but on the other hand, the process of transferring such an amount can cause a lot of questions.
Moreover, the procedure of transferring money when buying an apartment, house or land in Ukraine raises the following questions:
Will the tax increase and will there be any additional expenses depending on the amount of the purchase?

Is it worth limiting yourself to a certain amount, or is it better to buy real estate in Ukraine from a certain minimum amount?

Will I have to pay the seller in cash or by bank transfer? Do I need to open a bank account in Ukraine?

What are the main rules when paying for real estate in Ukraine (currency, estimated value, etc.)?
You might not have known that there are so many nuances, but this is true. And you should keep all of them in mind, otherwise you risk either overpaying or, in the worst case scenario, losing your money.
We understand that no matter how much you read about this topic, you'll still get the impression that you're missing something. That's why we offer you our ability to "think for you in all parts."
Our lawyers thoroughly know not only the legal framework, but also the practical side of the real estate purchase procedure in Ukraine. We will consider all the details of the process and take care of the most profitable purchase for you.
You may also like: How to Check Real Estate Before Buying?
What should be kept in mind when investing money in real estate in Ukraine?
Let's start by briefly outlining the aspects of the real estate purchase process in Ukraine.
Preparing to buy real estate.
So, the first thing you should remember is that you should pay for the apartment or any other real estate in Ukraine in hryvnia (national currency of Ukraine) and only via bank transfer.
While making an agreement on buying an apartment, especially if you are looking for real estate on the secondary market, you might get a proposal to pay in cash, and maybe even in foreign currency, as it will suit you better.
Please note! The law of Ukraine expressly states the obligation to transfer money in the national currency when purchasing real estate. Otherwise you will not get a legal confirmation of such payments.
The second important point is that to make the bank transfer you will need to open an account in a Ukrainian bank. The procedure is simple, but problems may arise if, for example, you have overstayed in Ukraine. You will need an ID code to open a bank account - our lawyers will take you through this procedure in a couple of days.
We have already written in detail about opening an account for a foreigner in Ukraine here.
We also offer pre-purchase real estate inspection services, which will completely protect you from problems connected with the history of the apartment or unscrupulous real estate developer. If you order full legal support services for buying real estate - pre-purchase inspection is included in the price of the service package.
Making a real estate purchase transaction.
The real estate purchase transaction shall be made at the notary's office. You need to come to the notary with a translation of your passport and ID code. If you do not understand Ukrainian or Russian at all, you will need to take a certified interpreter to the notary. Our lawyers will arrange for you the visit to our partner notary. If you do not have the possibility to come to Ukraine, our lawyer can handle the transaction under a power of attorney.
It's worth noting that notaries do not have the right to register the transfer of ownership rights without prior evaluation of the property. The amount of the transaction depends on the real estate appraisal. However, the transaction amount cannot be less than the appraisal. But if you have a proper appraiser, there are ways to legally decrease the value of the appraisal and thereby reduce the tax base of the purchase of real estate.
Our lawyers will arrange for you the real estate appraisal by a proven appraiser.
Please note! If you are planning to buy land in Ukraine you should remember that there are some restrictions for foreigners - today foreign nationals are forbidden to buy agricultural land. We have covered this topic here. However, agricultural land can be leased.
Real estate taxes and handling of real estate after buying.
As for the question of minimum or maximum amount of payment for the real estate, it is worth saying that there is no upper limit - you can choose any real estate object with the consideration that while buying an apartment you will have to pay 1% of its cost to the Pension Fund of Ukraine.
Please note! If you transfer more than UAH 250,000, you might find yourself under financial monitoring, which means that the origin of the money will be checked, which might slow down the process of transferring the money. Our lawyers will monitor this aspect and advise on the optimal schemes for transferring money to Ukraine without any problems.
You should also know that there is a property tax in Ukraine, and the following objects are subject to this tax:
apartments of more than 60 m²;

houses of more than 120 m²;

various types of residential properties of more than 180 m².
We wrote in detail about the rate of this tax and how to calculate it here, and we can calculate it for you personally at a consultation. This is the key point to keep in mind when choosing a real estate with a large total area.
However, the minimum value threshold for you may be important only if you buy real estate in Ukraine to get a residence permit through investment. In this case you need to conclude a special investment agreement worth at least USD 100,000 in one payment. Read more the conditions here.
As for the use of the apartment or property after buying, don't consider its rapid resale. If you decide to sell the apartment less than 3 years after buying, you will have to pay a tax of 18% of its value.
You may also like: Buying Office or Land in Ukraine
What do our lawyers offer you?
We offer you a full legal support services for buying real estate in Ukraine:
Consultation on the process of purchasing the real estate you need in Ukraine, optimal plan of actions;

Obtaining TIN in Ukraine, which is required to open a bank account and buy real estate in Ukraine;

Assistance with opening a bank account in Ukraine;

Pre-purchase real estate inspection;

Real Estate Sales and Purchase Agreement review;

Assistance with translation and notarization of all documents necessary for buying real estate;

Organization and support of the real estate purchase transaction at the notary;

If necessary, further tax consulting regarding the real estate.
Our lawyers can also help you with obtaining a Residence Permit in Ukraine, if you want to safely stay in the country.
Do you want to buy real estate in Ukraine? Don't hesitate to contact us! We will take care not only of a secure real estate transaction, but also provide you with a full understanding of how to transfer your money into Ukraine in the most profitable way and how to deal with the taxation of the whole procedure.
Didn't find an answer to your question?
Everything about buying real estate in Ukraine here.
We are ready to help you!
Contact us by mail [email protected] or by filling out the form: