Do I need a license to trade dietary supplements and homeopathic medicines?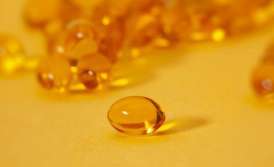 We, as specialists in the field of licensing pharmaceutical activities, are often contacted to obtain a license for the retail sale of medicines. Among the questions that we are asked under a pharmacy license, there is also the question of how to organize the sale of dietary supplements.
In this publication, we will elaborate on the definition of supplements and homeopathic medicines from a legislative point of view, and tell whether you need a license to sell them.
You may also like: Online Pharmacy In Ukraine
The main purpose of the dietary supplement is to supplement a person's diet with those elements that he/she may not receive from food. Some sources define dietary supplements in general as a food product.
There have been a lot of disputes about their benefits and potential harm to person's health for a long time. But the main thing is that dietary supplements do not fall under the definition of "medicines" in the Law of Ukraine "On Medicinal Products". Thus, they are not necessarily required to be released (sold) in pharmacies.
Homeopathic medicines (homeopathy). As of today homeopathic medicines also do not belong to medicinal products and must not necessarily be sold in pharmacies. That is, you don't need to obtain a Pharmacy License to trade in dietary supplements and homeopathic medicines.



When do you need the license? According to the current legislation, medicinal products can only be sold through pharmacies. In particular, retail sales may only be made through a pharmacy or pharmacy outlet. You can find the exact definition of medicinal products in the relevant List of drugs that can be dispensed without prescription.
You therefore only need to obtain a licence if you intend to sell drugs from this list and, of course, potent drugs and medicines that are only dispensed on prescription.
If you want to start a pharmacy and sell there dietary supplements or homeopathic medicines in addition to other medicines, please contact us. We will provide you with full information about the requirements for the premises and help you with the paperwork.

We are ready to help you!
Contact us by mail

[email protected]

or by filling out the form:
We are ready to help you!
Contact us by mail [email protected] or by filling out the form: