Pros and cons of a residence permit for participation in non-governmental organizations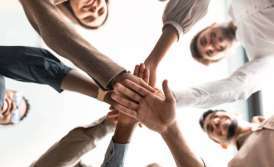 Participation in the activities of branches, departments, representative offices and other structural cells of public (non-governmental) organizations of foreign states is a separate area of volunteering, which is actively developing in Ukraine today.
In the last year alone, our company received eight requests for assistance in preparing documents for registering a branch or representative office of a foreign non-governmental organization. Unfortunately, to draw up such documents on your own is a difficult task due to bureaucratic obstacles, complex legislative acts and a considerable number of by-laws regulating the creation of such organizations in Ukraine and the further involvement of volunteers and other members of the organization in their activities.
This text is being translated.
We are ready to help you!
Contact us by mail [email protected] or by filling out the form: