Obtaining citizenship of Ukraine at the birth of a child in 2023
Cost of services:
from 1500 USD
Obtain Ukrainian citizenship
from 200 USD
Consultation of a lawyer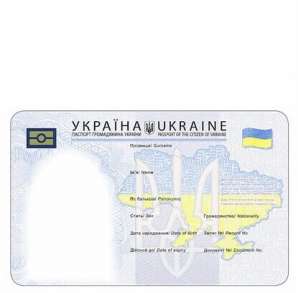 Reviews of our Clients
G. Zeynep Kucuk, SANOVEL ILAC SAN. ve TIC. A.S.
Helped with the liquidation of a foreign representative office in Ukraine
President Tedeev E.S., Ukrainian wrestling association
Ukrainian wrestling association would like to express its sincere appreciation to the team of Law firm "Pravova Dopomoga" for mutually beneficial cooperation
General director I.Logvinenko , Bravo Airways
Bravo Airways company expresses its gratitude to law firm "Pravova Dopomoga" for high quality and timely provision of legal services.

General director Skibinskiy V., Yokogawa Electric Ukraine Ltd.
Yokogawa Electric Ukraine Ltd. recommends Vladimir Gurlov and his team of lawyers as a reliable legal partner and advisor for foreign businesses in Ukraine...
Partner, Denis Y. Lysenko, Vasil Kisil & Partners
... we would like to express our respect and gratitude for the fruitful cooperation.
... our work on joint projects assured us of your high level of professionalism

General Manager Stashkevych I.Y., LLC "Trading company" Rud"
We would like to indicate that law firm "Pravova Dopomoga" has become a reliable partner for legal services provision and we can recommend it as a team of qualified professionals who are easy and pleasant to deal with
Chief ophthalmologist of Ukraine, Oksana Vitovska, All-Ukrainian alliance of ophthalmologists
We would like to express sincere gratitute to the team of Law firm "Pravova dopomoga" and personally to Volodymyr Gurlov for professionalism and purposefulness in your work.
L. Chervonyuk, LLC "Vitalux"
Vitalux company highly appreciates results of cooperation with Law firm "Pravova dopomoga", can characterize it as a reliable partner and based on personal experience is ready to recommend it to interested persons...
Parents often find themselves wondering how to confirm their child's citizenship. While the birth certificate provides information about the place of birth and the parents, some services and passport applications require a document that explicitly states the child's citizenship.
So, how can a child obtain Ukrainian citizenship?
The process of obtaining Ukrainian citizenship for a child at birth is relatively straightforward but highly bureaucratic. It lacks clear definitions, making it confusing for both ordinary citizens and foreigners.
When clients approach our team of lawyers to help them obtain Ukrainian citizenship for their child by birth, we begin by determining the grounds for the child's citizenship. Here are some key factors that need to be clarified:
Where was the child born, in which country?
At the time of the child's birth, what was the citizenship of the parents?
What were the circumstances under which the parents were present in the country where the child was born? For example, were they residing there on a permanent or temporary basis?
Was there an adoption or establishment of paternity procedure involved?
Have there been any changes to the child's or parents' names, such as surname, first name, or middle name?
After gathering the necessary information, the next step is to compile the correct set of documents and submit them to the migration service or consulate.
The first crucial document you'll need is the child's birth certificate. If the child was born abroad, you'll have to obtain the corresponding document of birth registration. It's important to note that this document might require an apostille or legalization, along with a translation into Ukrainian.
As for the parents' documents, if they are Ukrainian citizens residing in Ukraine, they will need their internal passport (ID card) and a document confirming their registered place of residence. If the parents are foreigners, they will require a passport for international travel and a residence document in Ukraine, such as a permanent or temporary residence permit, refugee certificate, or any other document indicating the need for additional protection.
In certain cases, such as obtaining Ukrainian citizenship for the child based on territoriality, the consent of a child who is 14 years or older is necessary. This consent is typically provided through a standardized statement.
Moreover, if the child holds citizenship of another country, the parents must submit a commitment to renounce that citizenship upon acquiring Ukrainian citizenship. Alternatively, if the child does not hold any foreign citizenship, a declaration stating the reasons why the child is effectively stateless (such as loss of citizenship, exclusion from citizenship, or belonging to a category of individuals not eligible for citizenship in the country of previous residence) should be submitted.
Occasionally, additional documents may be required to verify adoption or guardianship, name changes, and other relevant details. However, these requirements are assessed on a case-by-case basis, depending on the specific grounds under which the procedure for obtaining Ukrainian citizenship through the child will be pursued.
You may also like: How to Obtain Ukrainian Citizenship Outside of Ukraine?
Reasons for acquiring Ukrainian citizenship for a child
There are several common grounds for obtaining Ukrainian citizenship, including:
By birth: If at least one of the parents is a Ukrainian citizen at the time of the child's birth, or if the child is born on Ukrainian territory to foreigners who have legal residency in Ukraine.
By territorial origin: If parents, grandparents, great-grandparents, or ancestors were born or permanently resided on the territory that became part of Ukraine before 1991.
Through adoption: Citizenship can be obtained through adoption, the establishment of guardianship or trusteeship, or the recognition/establishment of paternity or maternity.
Moreover, a child can acquire Ukrainian citizenship simultaneously with one parent when their documents are submitted together as a single application. It is also possible to acquire citizenship for the child after one or both parents have obtained Ukrainian citizenship.
The procedure typically involves the following steps:
Gathering and submitting the necessary documents to the relevant migration service or consular institution.
Receiving a decision based on the examination of the submitted documents.
Obtaining a certificate confirming the child's registration as a Ukrainian citizen (this certificate serves as the basis for obtaining a Ukrainian citizen's passport).
You may also like: Restoring Ukrainian Citizenship: How to Regain Your Ukrainian Passport?
Why may a child face rejection o in obtaining or confirming Ukrainian citizenship?
One common reason for being denied Ukrainian citizenship or having documents returned for further review is the incorrect identification of the basis for acquiring Ukrainian citizenship by birth. This is why our team of lawyers meticulously examines each document during the initial consultation. We gather all the necessary details and circumstances from the client that could potentially affect the grounds for citizenship.
In our experience, we have often dealt with clients who were born during the period when the previous version of the Ukrainian Citizenship Law was in effect. As a result, different requirements applied to them compared to the current regulations. Acquiring Ukrainian citizenship for a child promptly requires substantial practical expertise and keeping a close eye on changes in legislation and regulatory frameworks.
If you are considering obtaining or confirming Ukrainian citizenship for your child, feel free to reach out to us.
You can find the cost of acquiring Ukrainian citizenship for a child here.
We are also ready to assist you in navigating the process of acquiring Ukrainian citizenship through your child if you are not a Ukrainian citizen.
We are ready to help you!
Contact us by mail [email protected] or by filling out the form: