Restoration of Ukrainian citizenship: how to get a Ukrainian passport again?
Cost of services:
from 1500 USD
Obtain Ukrainian citizenship
from 200 USD
Consultation of a lawyer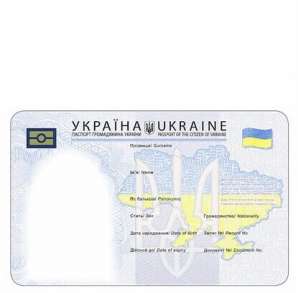 Reviews of our Clients
President Tedeev E.S., Ukrainian wrestling association
Ukrainian wrestling association would like to express its sincere appreciation to the team of Law firm "Pravova Dopomoga" for mutually beneficial cooperation
General director Skibinskiy V., Yokogawa Electric Ukraine Ltd.
Yokogawa Electric Ukraine Ltd. recommends Vladimir Gurlov and his team of lawyers as a reliable legal partner and advisor for foreign businesses in Ukraine...
General director I.Logvinenko , Bravo Airways
Bravo Airways company expresses its gratitude to law firm "Pravova Dopomoga" for high quality and timely provision of legal services.

General Manager Stashkevych I.Y., LLC "Trading company" Rud"
We would like to indicate that law firm "Pravova Dopomoga" has become a reliable partner for legal services provision and we can recommend it as a team of qualified professionals who are easy and pleasant to deal with
G. Zeynep Kucuk, SANOVEL ILAC SAN. ve TIC. A.S.
Helped with the liquidation of a foreign representative office in Ukraine
Chief ophthalmologist of Ukraine, Oksana Vitovska, All-Ukrainian alliance of ophthalmologists
We would like to express sincere gratitute to the team of Law firm "Pravova dopomoga" and personally to Volodymyr Gurlov for professionalism and purposefulness in your work.
L. Chervonyuk, LLC "Vitalux"
Vitalux company highly appreciates results of cooperation with Law firm "Pravova dopomoga", can characterize it as a reliable partner and based on personal experience is ready to recommend it to interested persons...
Partner, Denis Y. Lysenko, Vasil Kisil & Partners
... we would like to express our respect and gratitude for the fruitful cooperation.
... our work on joint projects assured us of your high level of professionalism

During the period of independence of Ukraine, many citizens left for permanent residence abroad, and now want to return to Ukraine.
There are a lot of questions about how to make such a return, not even having a Ukrainian passport. In our company's practice, there were even such clients who executed documents for permanent residence back in the time of the Ukrainian SSR.
Everyone has a different story: some have no documents, some have already received their passport from other countries and some just need to come back and register their place of residence to process documents in Ukraine (for example to process inheritance or to buy real estate).
Our lawyers analyze each situation separately, review documents and find optimal solutions.
In our article, we will tell you how to return to Ukraine if you have a permanent residence permit abroad.
You may also like: Obtaining Ukrainian Citizenship Outside of Ukraine
Procedure for returning from permanent residence abroad to Ukraine
The procedure for returning to Ukraine after having permanent residence abroad can be conditionally divided into three situations:
The first case: Permanent residence was registered with a passport for traveling abroad issued back in the USSR. Accordingly, a citizen of Ukraine has never received a passport of the 1994 sample, not to mention the passport in the form of an ID-card.
Peculiarities of return to Ukraine.
In such cases, it is required:
checking the archive file, which must be kept in the regional offices of the Migration Service, at the place of the person's last residence registration. If the file has not been preserved, the only confirmation may be a corresponding stamp of departure for permanent residence and registration on the consular register in the passport for departure abroad;
verification of belonging to Ukrainian citizenship, since, as a rule, the mentioned category of foreigners do not have a passport confirming their citizenship in Ukraine.
In such situations, you need the qualified assistance of lawyers who have already practiced in this category of cases.
For example, our lawyers had a successful case of a client who, together with her child and her foreign husband, went to Mexico for permanent residence in 1989. There they divorced after six years, and only after some time they were able to go to Russia. Then they came to Ukraine, where they were to inherit a house.
Our lawyers managed to confirm the fact of leaving for permanent residence, prepare documents to verify the citizenship of Ukraine, and obtain passports of citizenship of Ukraine for the mother and daughter.
The procedure was difficult due to the non-standard situations, but thanks to a profound knowledge of legislative and normative acts we managed to obtain a positive result.
The second case: Departure for permanent residence was registered before 01.10.2016 (before the adoption of the new procedure for registration of documents of this category). That is, after getting the "exit for permanent residence" stamp, the passport of a citizen of Ukraine of the 1994 sample was removed.
Over a long period in Ukraine before putting the stamp "leaving for permanent residence abroad" in the passport, the place of residence was de-registered and the internal passport of a citizen of Ukraine was withdrawn.
Therefore, in such cases upon return for permanent residence to Ukraine, this return procedure is carried out simultaneously with the execution of a new internal passport and ends with the cancellation of the exit stamp for permanent residence and registration of the place of residence.
Please note! In case of the expiration of your foreign passport to return to Ukraine, you must first apply to the consular office to obtain an ID card for returning to Ukraine.
An obligatory requirement for obtaining such a card is proof of Ukrainian citizenship. There have been cases when our citizens have already obtained foreign citizenship and have withdrawn from Ukrainian citizenship. In this case, it is not necessary to go through the procedure of returning from permanent residence but to acquire Ukrainian citizenship.
In the cases when the period of validity of passport for traveling abroad expired a long time ago, the person is not registered with the consular office or addressed to the consular institution in another country (not the country where he/she went for permanent residence), the confirmation of the Ukrainian citizenship requires different verifications and time.
To return to Ukraine the consulate issues an appropriate certificate confirming the identity, which is presented at the state border and is the basis for entry into Ukraine.
You may also like: How Quickly Can One Obtain Ukrainian Citizenship During the War?
The third case: - A permanent residence permit was issued after 01.10.2016, that is, a citizen of Ukraine still has a passport and a document for traveling abroad.
After the new procedure for permanent residence permits takes effect, the Migration Service does not take the internal passport of a citizen of Ukraine but does the following:
puts a stamp on the registration of departure for permanent residence abroad in all passport documents, and the relevant information is entered on the passport chip in the form of an ID card;
informs the relevant division for social protection of the population, the territorial bodies of the Pension Fund of Ukraine, and the State Tax Service.
That is why the procedure of registration of return from permanent residence from abroad is the simplest and consists of the following steps:
inspections by the Migration Service (first of all, the fact of belonging to Ukrainian citizenship and the fact that there are no documents on renunciation of citizenship);
cancellation of respective stamps;
registration of the place of residence.
The procedure for return from permanent residence from abroad is not prescribed in detail in normative or legislative acts. The procedure and terms depend on the results of checks, which usually last from one to three months.
If you are planning to return to citizenship of Ukraine, don't hesitate to contact us. We will help you arrange the entire process, and we will take care and control of it in Ukraine.
Didn't find an answer to your question?
The cost and information about obtaining or renewing Ukrainian citizenship here.
We are ready to help you!
Contact us by mail [email protected] or by filling out the form: