Registered a charity foundation without a presence of client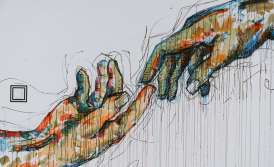 The Client signed the documents only once.
The entire process of registering a charitable foundation took us only two weeks
In December 2018, we were contacted by a Client intending to register a charitable foundation. The Client wanted to be a sole founder and head of the foundation. Since the Client was planning to go abroad in a few days, he inquired about:
whether it was possible to sign all the necessary documents in one day so that he didn't need to participate in the registration procedure;
the charitable foundation registration period.
We assured the Client that everything would be done in accordance with his request. Our lawyers need only a few hours to develop a full package of documents for the registration of the charitable foundation. Then everything depends on the Client, especially on how quickly he/she can come to our notary, grant a power of attorney for our employees and sign the constituent documents. Fortunately, our Client could come to the notary on the same day, so we managed to immediately sign all the necessary documents.
As it was initially agreed with the Client, we submitted the documents to the state registrar the next day. And a day later, the information on his charitable foundation was recorded in the Unified State Register of Legal Entities, Individual Entrepreneurs and Public Organizations of Ukraine.
While the Client was abroad, our employees produced a stamp for the charitable foundation with assistance of the stamp company we had partnership relationships with. Then we ensured the registration of the charitable foundation in the Register of Non-Profit Institutions and Organizations. This procedure took about two weeks (from the moment the documents were submitted to the local tax office).
Thus, a little later than two weeks after the Client had signed all the necessary documents, the charitable foundation was registered and entered into the Register of Non-Profit Organizations.
The Client was very pleased on his return, because he wasn't actually involved in the registration process and the charitable foundation could start its activity immediately upon the Client's return.
For more information about the registration of a charitable foundation, please contact
our specialists
.
We are ready to help you!
Contact us by mail [email protected], by phone number +38 044 499 47 99or by filling out the form: