Obtaining citizenship of Ukraine in a simplified manner in 2023
Cost of services:
from 1500 USD
Obtain Ukrainian citizenship
from 200 USD
Consultation of a lawyer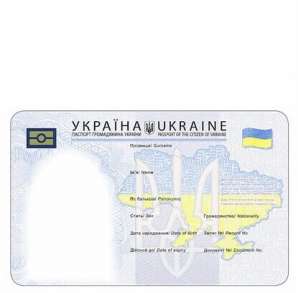 Reviews of our Clients
General director Skibinskiy V., Yokogawa Electric Ukraine Ltd.
Yokogawa Electric Ukraine Ltd. recommends Vladimir Gurlov and his team of lawyers as a reliable legal partner and advisor for foreign businesses in Ukraine...
Chief ophthalmologist of Ukraine, Oksana Vitovska, All-Ukrainian alliance of ophthalmologists
We would like to express sincere gratitute to the team of Law firm "Pravova dopomoga" and personally to Volodymyr Gurlov for professionalism and purposefulness in your work.
General director I.Logvinenko , Bravo Airways
Bravo Airways company expresses its gratitude to law firm "Pravova Dopomoga" for high quality and timely provision of legal services.

G. Zeynep Kucuk, SANOVEL ILAC SAN. ve TIC. A.S.
Helped with the liquidation of a foreign representative office in Ukraine
L. Chervonyuk, LLC "Vitalux"
Vitalux company highly appreciates results of cooperation with Law firm "Pravova dopomoga", can characterize it as a reliable partner and based on personal experience is ready to recommend it to interested persons...
General Manager Stashkevych I.Y., LLC "Trading company" Rud"
We would like to indicate that law firm "Pravova Dopomoga" has become a reliable partner for legal services provision and we can recommend it as a team of qualified professionals who are easy and pleasant to deal with
President Tedeev E.S., Ukrainian wrestling association
Ukrainian wrestling association would like to express its sincere appreciation to the team of Law firm "Pravova Dopomoga" for mutually beneficial cooperation
Partner, Denis Y. Lysenko, Vasil Kisil & Partners
... we would like to express our respect and gratitude for the fruitful cooperation.
... our work on joint projects assured us of your high level of professionalism

Clients from different countries come to us with a question about the simplified procedure for obtaining Ukrainian citizenship - is there any opportunity to get the required document faster than 5-10 years, and is it possible to somehow reduce the waiting period?
We can immediately reply that such a concept as a simplified procedure for obtaining Ukrainian citizenship, or "express" registration of Ukrainian citizenship does not exist. All these phrases refer to a specific basis for legalization of your residence in Ukraine - by the right of birth or territorial origin.
That is, if you or your closest relatives were born or lived on the territory that became the territory of Ukraine after 1991 - the procedure of obtaining citizenship will be less costly in time and in the number of necessary documents, that's all.
Let's briefly consider everything you need to know before starting the procedure of obtaining citizenship in Ukraine. Then you will be able to choose which procedure or ground is suitable in your situation. If you have any additional questions, save your time and contact our specialists.
You may also like: How to Obtain Ukrainian Citizenship for a Child?
Who can get citizenship in Ukraine?
Let's divide all those wishing to apply for citizenship into those who have grounds for it and those who do not.
Grounds for citizenship:
if you were born in Ukraine;
if you or your closest relatives were born or lived in Ukraine before August 24, 1991;
if you have been residing in Ukraine legally for the last 5 years (except if your spouse is a citizen of Ukraine and your marriage is more than 2 years old);
in the case of guardianship, custody, etc.
We have already discussed these and other grounds in more detail here.
Depending on your grounds, the procedure of acceptance or acquisition of citizenship will be applied.
The time frame is from 3-4 months to 3 years.
A separate interesting case is the restoration of citizenship - if earlier a person was deprived of Ukrainian citizenship for some reason . We spoke in detail about such a case here.
If you have no grounds to obtain citizenship, you can also obtain it.
That is, if you were not born in Ukraine, you don't have relatives here, but you want to spend the rest of your life in the country, to tie yourself to it by strong bonds of citizenship - you can do this.
For this purpose, you need to meet a number of requirements:
live in Ukraine continuously and legally for the last 5 years before submitting documents;
obtain a permit for immigration to Ukraine;
recognize and respect the laws of Ukraine and its main law - the Constitution;
confirm the applicant's knowledge of the Ukrainian language, i.e. to pass a course and an exam;
prove your legal sources of livelihood, for example, a bank statement.
In this case, the application review process will take about two years.
There are various exceptions, which can shorten the waiting time or, on the contrary, require you to make additional efforts.
Please note! Each case of admission to citizenship will be considered individually. You may need additional documents and information about the applicant. We provided more details about the procedure here.
You may also like: May I Stay in Ukraine While Waiting for Citizenship?
A step-by-step guide to applying for citizenship
The first step is to prepare all the documents for obtaining citizenship. Before this, of course, it is worth making sure that you already have all the grounds, and you meet the requirements for citizenship.
That is, in most cases, you should already have a certificate of passing the exam in the Ukrainian language, an Immigration Permit and other required documents.
As soon as the whole package is ready, it must be handed over to the district office of the State Migration Service (SMS). All documents will be submitted to the central office of the SMS, which is located in Kyiv.
The SMS sends requests for verification of data on the foreigner to a variety of services that have the necessary databases, including foreign ones, such as Interpol. In this case, if there is a discrepancy in the data indicated in the documents on citizenship, the applicant will have problems with the execution of the document.
This is not the only check - the documents will also be examined by commissions at the Citizenship Department of the State Migration Service of Ukraine and under the President of Ukraine, and the latter examines the documents for about a year. And directly the President of Ukraine. Only after he signs the Decree you receive the long-awaited citizenship of Ukraine.
The documents are passed back to you on the chain. After that you receive a passport of Ukraine and undertake to renounce your previous citizenship. Read more here.
The "simplified" procedure for obtaining Ukrainian citizenship - acquisition.
Only obtaining citizenship by birth can be considered a simplified procedure in some way. More details here.
In essence, the algorithm of actions will be similar, but the preparation period will not include the obligation to reside in Ukraine for 5 years before submitting the documents, and the documents are signed not by the President, but by the Head of the Main Department of the State Migration Service of Ukraine. Thus, the whole period of waiting for documents is reduced to 3-4 months.
Which algorithm is right for you depends on your grounds and current stage of preparation.
Please contact our specialists if you want to get clear answers to your questions and successfully pass the citizenship registration procedure in the shortest possible time.
You can check our service fees here.
Didn't find an answer to your question?
Everything about the citizenship application procedure in Ukraine here.
We are ready to help you!
Contact us by mail [email protected] or by filling out the form: