How to apply for "remote work" or quarantine of an employee during an epidemic?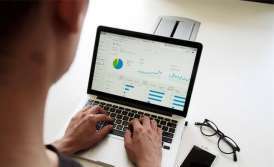 Now the whole world, including Ukraine, faces the danger of a coronavirus pandemic. For the safety of their employees, many enterprises change their work schedule, transfer employees to a remote work or quarantine the enterprises.
Knowing how to properly formalize both types of labor relations is important not only in today's situation, but for the future as well. Today, we will talk about how the entrepreneurs should legally formalize their actions, when the state introduces a general quarantine, or epidemics, or in case of other problems causing downtime and stagnanation.
Read also: Amendments To The Law On Licensing
Frequently asked questions about quarantine, remote work and formalization of labor relations
The most frequently asked questions are as follows:
What is the procedure for transferring an employee to remote work or quarantining the entire company?
What is the director's liability for failure to transfer employees to a remote work or to provide the necessary vacation time during an epidemic or quarantine?
Unfortunately, labor legislation today is not so flexible to the events in the world and does not provide for any mechanism for working from home in such a situation. However, the labor legislation of Ukraine sets forth a possibility of introducing a remote work. For this purpose, it is necessary:
1. To stipulate the necessary provisions in the Internal Labor Regulations and the labor agreement.
2. Issue an Order "On Declaring Quarantine", which shall specify:
the quarantine period;
work order (work schedule and conditions) during quarantine;
the person responsible for implementing the Order;
the person responsible for supervising the Order implementation.
3. To receive an application from employees to change their place of work and amend the employment agreements (if necessary). However, this should only be done with their consent.
Another option to change the working regime is to declare downtime, but this procedure is more complex and ad hoc.
You may also like: What Is A Legal Opinion Letter
As for the liability of employers (company directors) who do not declare quarantine, it is necessary to be careful, because they may be charged with administrative or criminal offence, depending on the consequences that were caused by failure to declare quarantine. Such liability is stipulated by Articles 42 of the Code of Ukraine on Administrative Offences and Article 325 of the Criminal Code of Ukraine.
Accordingly, during sharp changes and introduction of appropriate measures, or right on the eve of them, there may be no time and resources to develop appropriate personnel documentation, but this can be done in advance or after the end of quarantine.
If you need any legal assistance during these turbulent times, don't hesitate to contact us. We are working to make solving your legal problems simple.
We are ready to help you!
Contact us by mail [email protected] or by filling out the form: