How to open a gas station in Ukraine?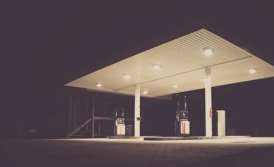 Today we would like to highlight the issue of starting a filling station, or rather how to start gas, fuel, electric vehicle charging stations, and whether they can be combined?
Starting a filling station is a multistage, long and financially expensive process. We will explain what you need to start a business, and how to optimize your actions when starting a gas filling station in Ukraine.
What do you need to start a gas or other filling station in Ukraine?
1. No matter what type of filling station you intend to open, you need the right of ownership / use of the land plot.
You need to understand what kind of land is suitable for building a gas filling station. Although for more than a year there are no requirements to the purpose of the land to obtain a license for filling station, the construction of the filling station can be carried out only on the transportation land and road facilities land (the Classification of Land Use Purpose Types (CLUPT) - 12.04) or on land for trade buildings (CLUPT - 03.07).
According to the Land Code, transportation land is understood as service stations, vehicle filling stations, garage and fuel dispensers, freight forwarding companies, car repair plants, bases, freight yards, sites and containers.
You can confirm the right of ownership or use to the land plot of gas or fuel filling station by the purchase and sale agreement, lease, sublease agreement or other document confirming the right to use the land plot.
You may also like: New Fuel Trade Rules In Ukraine
2. Then you need to obtain a Commissioning Certificate for a facility (a gas or other filling station).
In our case, the facility is considered a gas filling station and a gas filling station complex.
You need to obtain a Commissioning Certificate for this facility. The peculiarity of this document is that without a Commissioning Certificate, the entrepreneur can't connect any utility systems (water, light, heat), and get a certificate of conformity of the premises, which is required to obtain a permit for the filling station.
3. Whether fuel or gas filling station - you need to obtain a permit for high risk work and high risk machines, mechanisms, equipment.
When starting a filling station, you will have to obtain a High Risk Work Permit, because the the category of "high risk work" includes:
production (manufacturing), use, processing, distribution, storage, transportation, use of explosive and fire hazardous substances of hazard class 1 and 2;
filling, unloading, repair of cylinders, containers, tanks and other containers with compressed, liquefied, poisonous, explosive and inert gas, etc.
The following equipment is also considered "dangerous" in us:
equipment used in the production (manufacturing), use, processing, distribution, storage, transportation, use, disposal or neutralization of explosive and fire hazardous substances;
technological equipment of oil and gas processing industry, etc.
This permit is issued by a Labor Service office at the place of state registration of a legal entity. If you are interested in the procedure of obtaining such a conclusion and the permit, please find more information here. Our lawyers can also help you obtain the permit.



4. The next step is to obtain a Petroleum Trading License.
When obtaining a Petroleum License, which also includes such a concept as "liquefied gas", many people wonder what kind of license will be needed. The optimal solution would be a license for retail trade in fuel, which allows to store fuel.
To obtain such a license you will need to provide a whole package of documents, including those we have already mentioned above, and the following documents:
Application for a license;
Power of attorney to represent your interests if you are not going to do it yourself;
An official fee payment receipt.
Considering that there are many types of Fuel Licenses, the package of documents for each type will be different. To obtain the license it is important to execute the documents correctly (to gather all necessary documents, to properly complete and submit them to the State Tax Service).
Speaking about the requirements, we can name, for example, the following ones:
According to DBN (State Building Rules) 360-92 **, the filling station shall be located along main streets in cities, and on land plots separated from residential areas and public buildings in towns, the lanes for accumulation of vehicles shall be of the same size as the main lane.
Buildings of the filling station should be located at a distance of at least 10 meters from the carriageway, and the width of entry and exit - at least 4 meters.
The structures of the filling station should be located at a fire-prevention distance from other objects, so that they could not harm the environment.
We gave just a few examples of the requirements for obtaining a license. Learn more about the fuel licensing procedure here.
Our lawyers can take care of all the paperwork for the fuel licensing process.
5. Hazardous Waste Management License.
You may need this license if you decide to do everything yourself, including disposing of hazardous waste. Read more about what is considered hazardous waste and how to get a license here.
If you are not able to eliminate waste on your own, you can do the following:
The waste can be stored for 1 year. But at the same time you need to get a special passport for each waste storage place (including temporary one), which shall specify information about waste, specific type of waste, its origin, technical, physico-chemical, technological, environmental, sanitary, economic and other indicators, methods of their measurement and control, as well as about technology of their collection, transportation, storage, processing, utilization, disposal, elimination and burial;
If you do not intend to store wastes - it shall be transferred in time to the entities that already have a license to handle such wastes.
The last option is the easiest. You can sign an agreement with a company that is professionally engaged in waste management, and have no problems with this process.
You may also like: Fuel Trading License Without A Point Of Sale
The process of starting a gas or other filling station is a very complicated task, as it involves obtaining many specific permits. We can help you choose the best option for your business and consider different ways to start fuel business.
Do you want to start a gas or any other filling station and have no idea where to start? Don't hesitate to contact us! Our lawyers will help you develop an optimal plan of actions and get the necessary permits.
Do you need more information?
Find more answers about obtaining a Fuel License and starting a gas filling station here.
We are ready to help you!
Contact us by mail [email protected] or by filling out the form: