How to enter the electricity market of Ukraine? Best articles for 2022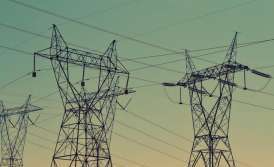 It is no secret that energy sector has always been and will always be a profitable area for business. And Ukraine is no exception. Today, when the new energy market of Ukraine is working at its best, it may be the high time to think about how to catch a wave and join this business sphere.
Our firm was one of the first to provide services related to obtaining a license to supply or produce electricity and gas in Ukraine, as well as registering as a participant of the new energy market.
Over the last year we have described dozens of cases and collected a lot of useful information for those wishing to start their business in the energy sector. Here we have gathered the best publications of 2021.
The procedure for obtaining an Electricity and Gas License in Ukraine
What do you need to know when entering the energy market of Ukraine?
Interesting issues related to the energy market of Ukraine
We will get you any type of the Electricity License quickly and easily! Sign up for our newsletters so you do not miss our new useful publications!
We are ready to help you!
Contact us by mail [email protected] or by filling out the form: