Everything You Wanted To Know About Obtaining A Residence Permit In Ukraine In 2023. Best Legal Advice
Cost of services:
starts at 800 USD
TRP on the basis of work in Ukraine
from 600 USD
Residence permit extension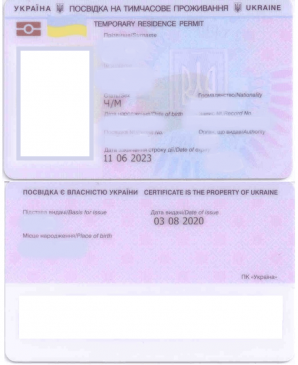 Reviews of our Clients
Daniel Holmes, Citizen of USA
Based on our positive experience of cooperation with Volodymyr Gurlov and his team we can recommend them as a reliable legal advisor on the matters of Ukrainian law...
One of the most popular services of our firm is assistance in obtaining a temporary residence permit and a permanent residence permit in Ukraine for foreigners from different countries. Our migration lawyers not only help you to find an opportunity to call Ukraine your home in practice, but also gladly share their knowledge and experience in the articles on our website.
Here we have gathered for you the best legal articles on the nuances of the procedure for legalizing your stay in Ukraine. If you still have questions, you can get answers to them at the personal consultation.
The best articles about obtaining a Residence Permit in Ukraine
The best articles about the grounds for obtaining a Residence Permit in Ukraine
Please note! A residence permit is only one of the options for legalizing your stay in Ukraine. There are situations when it is better to apply for other permits. For example, in 2021 Ukraine introduced quotas on permanent residence permits for certain categories of specialists, such as IT specialists, which made it much easier for them to move to Ukraine.
Our firm has already provided relocating services to IT specialists from Britain and Belarus to Ukraine under the procedure of obtaining a permanent residence permit in Ukraine for IT specialists.
You can find more information on obtaining a Temporary Residence Permit and Permanent Residence Permit in Ukraine on our main service page. We fully control the entire process and assist with the residence permit application process at all stages, including with health insurance or business visa invitation to Ukraine.
Do you need help with obtaining a Residence Permit in Ukraine? Don't hesitate to contact us! We will help you to get a residence permit not only for you, but also for your family, on favorable conditions.
We are ready to help you!
Contact us by mail [email protected] or by filling out the form: