Change of the head of the company under quarantine: how to conduct registration actions in case of force majeure?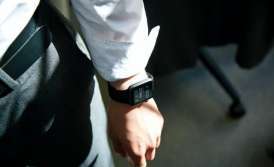 Quarantine, pandemics and other force majeure circumstances, as we see, can have a significant impact on our daily lives, including on business and even the work of government agencies.
However, the need to fight against disease or other obstacles does not negate the need to maintain and support our business. Such processes cannot be postponed for long. Therefore, it is necessary to look for ways to carry out this or that action even in difficult conditions.
Today we will talk about whether it is possible to carry out any registration actions when the state authorities are quarantined.
You may also like: Comprehensive Changes In LLC: How To Make Complex Changes At Once?
Case in point: Change of director
At the end of February, we were contacted by a company that needed to change its director. As it turned out, it was not easy to hold a general meeting, as the shareholder of this company was another Slovenian company. Therefore, the Client required an optimal algorithm of actions, where no one would have to go to Ukraine to sign documents.
Our lawyers performed the following actions:
Developed draft minutes and powers of attorney on behalf of a Slovenian company;
Requested a document on its incorporation;
Explained how to properly certify these documents.
Using the given minutes and the power of attorney, the Slovene company, a shareholder, has authorized our experts to personally carry out all necessary actions to change the director of the Ukrainian company, without the Slovene representatives having to come to Ukraine. In particular, we held a meeting of shareholders of the Ukrainian company, at which we represented the Slovenian company and signed the corresponding minutes.
The foreign company has properly executed all necessary documents and sent them to us. But we received these documents already during quarantine. It was not the only Client, whose documents came to us, when the administrative service centers stopped reception of visitors, as well as many other government agencies did.
So the following question arose: How to make changes in the company or to register a new company during quarantine?
Read also: How To Withdraw From Members Of A Problem Company?
How to carry out any registration actions in Ukraine, even if state authorities work in quarantine mode?
During quarantine, most businesses and institutions have either completely ceased operations or have moved to remote working. Our company is also no exception. However, thanks to our experience in online consultations, we were able to quickly reconfigure our mode of operation and continue working with Clients. The main obstacle was the irregular mode of operation of administrative service centers.
Fortunately, some notaries decided to work in the mode of emergency: at our request and preliminary agreement, registration actions were carried out and necessary documents were drawn up. This allowed us also to change the director of the company with the Slovenian founder and help several other Clients to make changes in the information about their companies.
This example shows that there are no desperate situations. We just need to find the best way out, using our knowledge of the process and Ukrainian legislation.
If you need legal assistance, you need to perform some registration actions and change the director, register or liquidate LLC, and so on, don't hesitate to contact us. We will help you even if it seems impossible.
We are ready to help you!
Contact us by mail [email protected] or by filling out the form: