Helped foreign IT company to enter Ukrainian market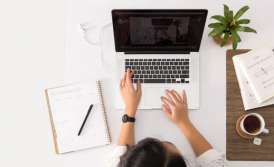 Entry of foreign company onto Ukrainian market
In September of 2013 our law firm received a request from a foreign company, which examined a question of opening a representative office within the territory of Ukraine. The company worked in the IT industry and was very much interested not only in the market for its products in Ukraine, but to a greater extent in the use of Ukrainian specialists in the implementation of IT projects for American and other promising markets.
It was necessary to begin commercial operations in Ukraine as soon as possible, since a contract with a Ukrainian customer should be signed. The employment of the foreign citizens during the functioning of the Ukrainian branch of the parent company was not planned. One of the main criteria for the Ukrainian branch activity was the ability of the branch to conduct entrepreneurial activities, as well as the usage of the parent company's specialists under the terms of outsourcing.
As a result of the consultative support of entry of foreign company into Ukrainian market the choice was made toward the registration of LLC with 100% of share in the capital stock owned by the parent company.
One of the wishes of the parent company was to appoint a foreign citizen who would ensure the compliance with the corporate quality standards at the first stage of work of the Ukrainian branch as the director of LLC in Ukraine.
The specialists of our firm in a short time frame ensured the fulfilment of all procedures provided by the Ukrainian law for legal registration of starting a new business in Ukraine and for obtaining the necessary permits. So, we provided the service of nominal head and nominal legal address for the period of obtaining a work permit for a non-resident worker.
The registration of the company took only one week, obtaining a work permit – as long as 15 days. Further, our firm provided the accounting support of the company's activities at the initial stage (before the enterprise had the primary accountant).
The high-quality and quick performance of work, adequacy of pricing policy were the reason why in October 2014 this Client again contacted our company regarding the renewal of work permit for the non-resident head, as well as for obtaining of act of price examination under the contract between the parent company and its Ukrainian branch.
We are ready to help you!
Contact us by mail [email protected] or by filling out the form: