Helped a schemed client to recover money in Ukraine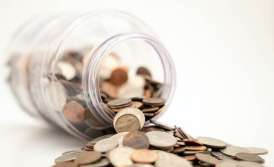 A significant percentage of time in the practice of our firm is given to work with the foreign clients. We also work with the representatives of management team of international companies who arrived to Ukraine to manage local offices and with the ordinary citizens of foreign countries who came for permanent or temporary residence.
Typically, we provide legal services for business or immigration. Nevertheless, there are also situations related to defense of rights in criminal cases.
In this case, we are talking about a foreign client, in respect of which fraud was committed. Lawyers and attorneys of our firm represented interests of the client.
The essence of the matter
The client met a woman in Ukraine and entered into relations with her. After the establishment of trust, which, among other things, was abetted by the promises of marriage (at that time appropriate preparations were already being made), the bride began to ask for money for:
preparation for the wedding;
settlement of family problems, including serious health problems.
Upon receiving money (the amount was more than UAH 300,000.00), this female citizen broke relations with our client and practically ceased to get in touch.
After carrying out of personal investigation the client found that family problems were fraud and therefore he decided to ask us for assistance.
In order to solve the problem our lawyers:
analyzed the situation of the client, assessed the perspectives of judicial proceeding and prosecution. This law violation may be qualified as fraud;
assisted the client in preparation of criminal complaint and filed this complaint on his behalf. Due to the fact that the client did not know Ukrainian language, our lawyers and attorneys provided overall representation of his interests;
made sure that the complaint was entered into the Unified Register of Pre-Trial Investigations (URPI). This item is particularly important because there is a common practice of refusal to register complaints submitted without compliance with the requirements of the law;
carried out the control of compliance examination. In particular, by sending claims to the senior officials of the operating unit, which was entrusted with the case. Unfortunately, the law enforcement authorities due to various reasons often ignore the investigation of cases in Ukraine, so we used all reasonable diligence while working with the operating unit.
As a result of our work:
a pre-trial investigation was started;
the parents of female citizen, translators who were involved in the process of communication and other witnesses were questioned;
due to the fear of criminal punishment the female citizen of her own free will partially compensated the funds received.
It should be noted, that unfortunately such cases are widespread. Due to the difficulties with the evidentiality, such fraud cases rarely go to the court. That is why it is so important to get highly qualified assistance in administration of the case during the pre-trial investigation and judicial examination.
We are ready to help you!
Contact us by mail [email protected], by phone number +38 044 499 47 99or by filling out the form: