Provided legal support for reorganization of two Ukrainian companies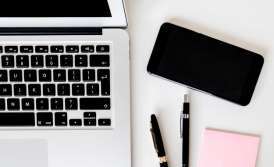 Support of company reorganization in Ukraine
Lawyers of our corporate law practice provide comprehensive consulting services related to business reorganization.

This July our firm completed two projects: reorganization of a collective enterprise by means of its transformation into a private enterprise and analysis of optimal ways on how to reorganize a limited liability company.

The first project included provision of a precise description of procedure on how to organize a general meeting of members and draft agenda of the meeting. Also we were asked to describe the procedure of deregistration of former shareholders and registration of new ones as well as to provide legal support of the state registration of amendments.

When speaking about reorganization of the limited liability company our main task was to choose an optimal way of reorganization (corporate spin-off or split-off). At the same time when analyzing the situation we considered options which would allow its legal successors to keep a number of licenses (in the field of communications: provider's license, telephony license as well as construction license). Also it was requested to form a reorganization balance sheet which would allow split-off (spin off) of the enterprise in shares that differed from shares of members of the current LLC.

Our Clients got comprehensive documentary advices that included not only answers to their requests but also samples of minutes, applications etc that were required for the reorganization..
We are ready to help you!
Contact us by mail [email protected] or by filling out the form: