Working experience of our Company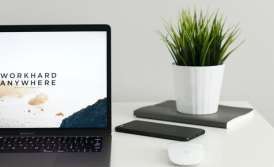 Outstaffing is a rather effective personnel management tool that has been successfully applied in many foreign countries. As for Ukraine, in our country this activity has not yet got widespread use and, accordingly, has not been properly regulated at the legislative level.
Despite this, there are certain areas in which outstaffing services begin to gain momentum in Ukraine. In particular, in January 2019, a Client, an entrepreneur from the UK who planned to hire IT specialists from our country, turned to our company. Workers had to work for a foreign company, while staying in Ukraine.


Outstaffing agency: steps we've taken to help the Client
The Client was provided with exhaustive legal advice on the possibility of organizing outstaffing in this case, and an appropriate model of legal business was developed, which was further implemented by our company.
First of all, our specialists helped set up and register a company in Ukraine for the Client. As practice shows, the most optimum legal form for this is a limited liability company (LLC), which can be set up both by a natural person (a non-resident or a resident), and by a legal entity (including a foreign one).
After registering with the competent authorities and passing all the necessary formalities, employees will be hired for the newly set- up LLC (with notification to the State Fiscal Service bodies, conclusion of labor contracts and relevant entries in their work record books). It is this company, as an employer, that will pay further salaries to employees and pay to the budget all taxes and fees provided for by law.
Since our company provides full legal support for the registration of companies in Ukraine (including providing a legal address, assistance in selecting a manager, etc.), as well as further legal and accounting support for their activities, an agreement was signed with the Client on the provision of respective services. We've also helped Client with making decision on which activity to choose: outsource or outstaffing.
In addition, the Client issued a power of attorney for our employees, due to which all actions to formalize the company's activities in Ukraine were carried out without the need for his personal presence.
Currently, the newly set-up company is under full legal and accounting services in our company. In particular, our lawyers prepare all the necessary documentation, contracts, acts and so on. In turn, accounting provides a complete and timely accounting and tax accounting, transfer of taxes and fees to budgets, payroll, reporting, as well as proper personnel records management.
If you are interested in organizing a business in Ukraine, including involving outstaffing, it is advisable to find a reliable partner here who can professionally advise you or provide full legal and accounting support for your case.

You can also get lots of information, including outsourcing and outstaffing details from our "Interesting information" site page.
We are ready to help you!
Contact us by mail [email protected], by phone number +38 044 499 47 99or by filling out the form: