Copyright infringement on the Internet in Ukraine: what to do?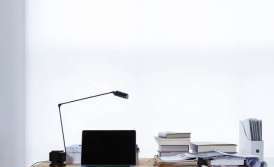 Not that long ago lawyers would have to show all their creativity to collect evidence in cases related to copyright infringement on the Internet. Indeed while it is quite easy to detect such infringement, search of violator and collection of confirmation documents is quite uneasy task: the infringements take place in virtual dimension and legislation, in particular procedural has not yet adapted to such conditions. As of today judicial practice which is based on the new experience can itself assist claimants (copyright holders) on how to prove the fact that their rights have been violated if such violation was in the form of posting musical or other object on a website without appropriate consent.

Obviously the first step for recovery of violated rights is detection of guilty person. The Resolution of the High Commercial Court of Ukraine number 12 dated the 17th of October 2012 "On some issues of resolving of disputes that are related to intellectual property rights protection" may partially help with it. An important aspect of this situation is appropriate defining of claim requirements in order not only to recover violated rights but to compensate damages. In this situation it is useful to analyze current judicial practice in similar cases.

It is also very important to provide court with appropriate and acceptable evidence of your rights violation. It is required to develop precise algorithm on how to depict the entire situation to court: from the fact of violation and its detection on the Internet to detection of person guilty of such violation.

In accordance with stipulations of Section 1 of Article 5 of the Law of Ukraine "On electronic documents and electronic documents processing" web pages belong to electronic documents which physically cannot be delivered to court but they may contain information about facts that are relevant for the case (for example if they are copyright and related rights objects). That is why the High Commercial Court of Ukraine in the abovementioned resolution comes to the conclusion that taking into consideration particular circumstances of a case the court does have the right to examine this evidence at their placement location with reflection of corresponding procedural actions in protocol.

Means of evidence may be represented by video and audio recordings of examination of the website that is known to be used with violations of copyrights and related rights. The examination is to be performed by any interested person. Such recording on electronic or other storage device (hard drive, floppy disk, CD or other source of information) is filed to court along with information about when, by who and at what circumstances it was made. It may be used as evidence in court.

Additionally it is possible to provide a written evidence in the form of certificate or reply obtained from internet providers and network searching services.

Printed versions of web pages cannot be recognized as evidence by themselves. But if the documents are issued (certified) by an establishment or specially authorized person and contain the official seal of one of Commonwealth of Independent States member states then according to Article 6 of Agreement on procedure of disputes settlement related to conduction of business activities (dated 20.03.92) they can be recognized as evidence within territory of Ukraine. Similar international document exists for civil procedure: Convention "On legal support and legal relations in civil, family and criminal cases" of 1993.

Following the mentioned documents and due to legislation of a particular state the court may be presented with such evidence which yet cannot be accessed or formalized in Ukraine. Thus, practice contains many cases in which protocols of websites examinations are provided as evidence after a notary from Russia notarizes them. This is possible due to the fact that Russian legislation states that notaries can provide evidence that is required for bodies of other states, including issuance of web pages examination protocols. Ukrainian legislation will probably be added with a similar regulation but until then we will have to use "trans-boundary" means of evidence.
We are ready to help you!
Contact us by mail [email protected], by phone number +38 044 499 47 99or by filling out the form: