Advised our client on contribution of real estate to charter capital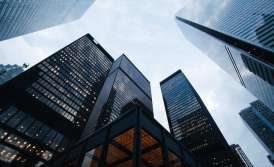 Real estate as part of company's capital
Our firm was contacted by a Client who needed to formalize contribution to charter capital of a business entity in the form of real estate.
During the initial consultation with the specialists of our company it was found out that the Client's interest is reduced to optimization of taxation in obtaining income from the use of real estate. Based on the experience of our company, the lawyers were asked to further analyze the most advantageous way for the Client to use the property, as well as to explore the existence of alternative tax optimization mechanisms.
Having received the necessary primary information regarding the type of real estate, its area and location, tax practitioners have prepared a comprehensive written consultation on the most rational, in terms of paying taxes, the way of using real estate.
In particular, it was analyzed that the introduction of real estate in the authorized capital is not the most rational way, since the Client also had the need to promptly sell the property (in case of the appearance of the buyer). The Client planned to make the sale as a natural person, for which it would be necessary to return the contribution back to the founder. It was noted that in this case, the term of ownership of the property will be counted from the moment of "reverse" transfer, which will affect the taxation of the transaction (due to the requirement of the Tax Code regarding the three-year ownership of the property to apply a zero tax rate on income of natural persons).
As a result of the consultation, the Client gave up on the idea of ??introducing real estate in the charter capital in favor of one of our proposed options for the use of property. Work on this project has shown that not always the Client, when ordering a specific service, has sufficient and objective information to make a balanced decision. In this regard, it is justified that such an order of work, which provides a preliminary analysis of the situation - according to its results, the Client is able to make the correct final decision.
We are ready to help you!
Contact us by mail [email protected], by phone number +38 044 499 47 99or by filling out the form: