Contribution of fixed assets into charter capital of another company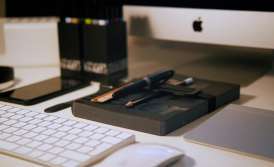 Transfer of fixed assets into charter capital of another company
Our firm received a request from a Client, Ukrainian enterprise, established by a non-resident legal entity. The issue was that another enterprise, also a resident of Ukraine, intended to become a new participant (founder) of the company, which made a request, and planned to make a contribution into the charter capital with the equipment that was a part of its fixed assets.
The situation was accentuated by the fact that some of this equipment was fully depreciated and its book value was close to zero. An additional point is that the Client was interested if there was a need to pay VAT and to optimize taxation when performing the above operation.
The tax practice specialist of our firm has developed a detailed written advice, which has not only offered answers to the questions posed, but also presented the most optimal legal procedure for minimizing tax expenses.
In particular, attention was drawn to the fact that due to making contribution of fixed assets into charter capital of other business entity you should give serious consideration to the assessment of such contribution, because if it exceeds the book value of the transferred assets, it is necessary to include the amount of excess to the gross revenue (the Client did not initially paid attention to that fact). Additionally, a full and complete answer was given to the question about the necessity of taking into consideration the book value of assets when carrying out the assessment of equipment.
Moreover, the procedure for the payment of VAT was clarified and alternative ways of fixed assets transferring were proposed, wherein neither VAT nor profit tax arises (for example, by the way of "parent" enterprise restructuring).
We are ready to help you!
Contact us by mail [email protected], by phone number +38 044 499 47 99or by filling out the form: