Paying for land in Ukraine when disposing of a building situated on a rented plot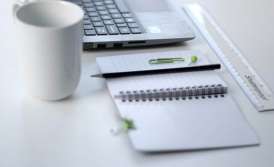 When selling or anyhow else disposing of a house or its part that is situated on rented lands which are state or municipally owned, previous and new owner may face a situation in which they both will have to pay for the same land plot. The previous one will have to do so in the form of rent that is stipulated by an agreement with local body of authority while the new one – in the form of land tax. We prepared a legal advice on this matter.

The thing is that tax authorities think that in case when a tenant of a land plot that is state or municipally owned disposes of right to a building, construction (its part) that is situated on the rented land plot and fails to return the mentioned land to its landlord in compliance with the required procedure then he is considered to be a rent payer and makes payments to the budget based on rental agreement that was entered into until invalidation of such agreement. At the same time a person that obtained such building prior to renting of the land plot (entry into land rental agreement that is in compliance with procedure set by legislation) must pay a land tax for the land where such building is located in accordance with Subsection 287.6 of Article 287 of the Tax Code.

It is difficult to oppose such approach of tax authorities due to the fact that the Tax Code of Ukraine provides different grounds for payments for land and absence of automatic transfer of rental rights from a tenant which sold a building to the one which acquired it in the Law "On land rental". Instead of it Section 3 of Article 7 of the Law "On land rental" provides that rental agreement with the previous tenant is terminated since the moment when a building which is located on rented land plot is disposed of.

Based on these provisions as well as position of the Tax Service it is required to return the land plot to its landlord on terms stipulated by agreement in order for a tenant that sold a building located on it to cease rent charging under Article 35 of the Law "On land rental". So basically one should sign act of acceptance with a local body which is a landlord. This document will confirm return of land. And if the landlord refuses to do so one can file a lawsuit about recognition of rental agreement termination and imposition of obligation for a local council or administration to sign act of acceptance.

In accordance with Section 3 of Article 7 of the Law of Ukraine "On land rental" the new owner of the building will obtain the right for land plot rental on which such building is located. So he is fully entitled to send his proposal about entry in new rental agreement of land plot where the building is situated to the local council.

But until such agreement is not entered into he can follow recommendations of the Tax Service and pay only land tax. The amount of this tax is defined not by local authorities but by provisions of the Tax Code of Ukraine and is based on normative monetary land evaluation. In case if such was not performed the amount of tax will be based on rates provided by Articles 275, 277 of the Tax Code. Thus it provides much smaller payment for land since rent cannot be less (but can be greater) that the amount of land tax.

However neither local council nor a tenant should postpone entry in such agreement. This is due to the fact that a local body as an authorized representative of the owner can make a demand for demolition of the building constructed on its land under Article 417 of the Commercial Code of Ukraine.

This material was written by law firm "Pravova Dopomoga". It is related to firm's practice of Real estate, construction and land law.
We are ready to help you!
Contact us by mail [email protected], by phone number +38 044 499 47 99or by filling out the form: